Today is Tuesday 13. And although this date is considered unlucky, I didn't think so.
If you don't believe me, it's a good idea that you don't read this information.
But if not, I want to say something:
Are you Ready?
A new poster of season 8 has been released, and now, it's available!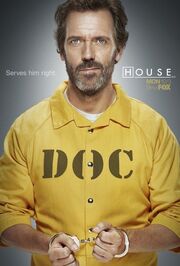 I don't have words to describe it, but what do you think?
P.D: Hice un gran esfuerzo por escribir en inglés, so, Enjoy!
Ad blocker interference detected!
Wikia is a free-to-use site that makes money from advertising. We have a modified experience for viewers using ad blockers

Wikia is not accessible if you've made further modifications. Remove the custom ad blocker rule(s) and the page will load as expected.