Samantha Shelton
Biographical Information
Born
November 15, 1978
Birthplace
Los Angeles, CA
Gender
Female
Years Active
1998-Present
Role
Emmy
Season
Season 5
Episode
Let Them Eat Cake
Samantha Sky "Sam" Shelton is an American actress and singer. On House, M.D. she portrayed fitness guru Emmy in the Season 5 episode Let Them Eat Cake.
Shelton has had featured roles on Judging Amy, White Oleander, Conviction and Monarch Cove.
Shelton is from a show business family. Her father is director Christopher Shelton, and her sister is actress Marley Shelton.
Look for her in 2012 in the movie 6 Month Rule.
Connections
Edit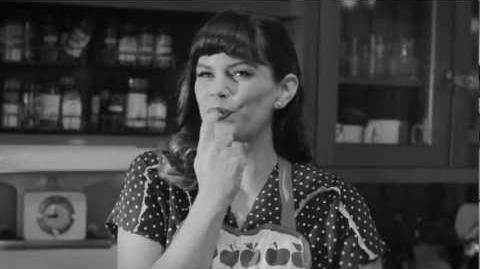 Ad blocker interference detected!
Wikia is a free-to-use site that makes money from advertising. We have a modified experience for viewers using ad blockers

Wikia is not accessible if you've made further modifications. Remove the custom ad blocker rule(s) and the page will load as expected.