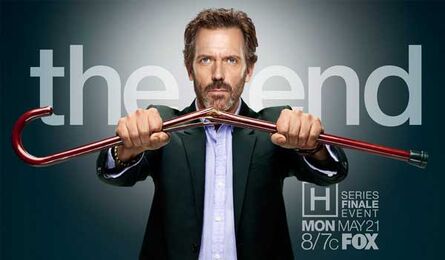 About House, M.D.
House, also known as House, M.D., was a critically-acclaimed American medical drama television series created by David Shore and executively produced by film director Bryan Singer. The Emmy and Peabody award-winning medical drama debuted on the FOX Network on November 16, 2004, and aired its last episode on May 21, 2012.
For eight years the show brought in people from around the globe, bringing intrigue and mystery in the form of unusual medical cases in a vein reminiscent of the mysteries solved by Sherlock Holmes. Furthermore, these cases were the catalyst for the discussion of philosophical and ethical issues and decisions, a lot of which were not left with a clear victor, but all of which revealed more and more of the character of each of the different doctors that comprised the team each year. In the end, while the team didn't completely understand (or appreciate) House's methods fully, the show gives a final hurrah as each of the members walks away with something they realize was the right thing to do after all. Although the mantra "Everybody Lies" is proven over and over again, the concept that "people never change, they only come up with better lies" is tested up until the last moments as the characters (and the show) drive off into an adventure left to the imagination.
Everything is challenged, nothing is sacred, and the most profound revelations of life can be found within the 172 hours of television given over the course of the eight seasons of pill-popping, dripping sarcasm, dark humor, and intelligent storytelling ever to grace the small screen of the living room (or large screen, if that may be the case, but then...everybody lies). This wiki is intended for your perusal to catch up, read, make new or more complete connections on various subject matter, or perhaps relive the funny if outrageous times given to us by actor Hugh Laurie and company.
Enjoy!
Current Featured Article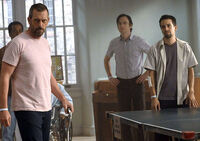 Broken
Broken is the premiere episode of the 6th season of House and first aired as a two-hour special on September 21, 2009. In syndication and foreign market, the episode is generally broadcast in two separate halves. This is the only episode of the series that was originally broadcast over two consecutive hours. The story takes place during over a period of about two months at Mayfield Psychiatric Hospital.
Upon detoxing from Vicodin, the director of the hospital threatens House's medical license if he doesn't remain a voluntary patient in the hospital. House is introduced to his fellow patients in Ward 6, whom he immediately describes as "crazy". His primary physician is the by-the-book Dr. Nolan, who has the final decision on whether House is well enough to resume the practice of medicine. However, overwhelmed by Dr. Nolan's lack of imagination and the slow progress, and with no diminution in House's caustic nature or medical skills, House immediately sets to work diagnosing his fellow patients in a matter of seconds just to amuse himself and annoy the ward's primary care physician, Dr. Beasley. Wanting out at any cost, he turns to attempted blackmail followed quickly by disruption, then deception. However, Dr. Nolan appears to be up to the challenge and meets House's manipulations at every turn, then tries to convince him that surrender is the only way out. Meanwhile, House soon takes an interest in one of the other patients but will even House be able to convince the staff at Mayfield that he may have the answer about him? He also starts to take an interest in a frequent visitor, but whatever good the hospital may have done for him may all go for naught because of her.
The episode brings into sharp focus that the series is more a character-driven drama than a procedural drama. In addition, it also shows that House is the only character the series really cares about developing because, in the end, House is really the only character that viewers really care about. Despite his overwhelmingly bad characteristics, viewers know that House is by far one of the most interesting characters on television. Part of that is undoubtedly because he's the one character who isn't trying to hide their bad side the way almost all the other characters do. Foreman and Chase are insecure, Cameron is judgmental, Wilson and Taub are unfaithful, Cuddy is a suck-up to the powers that be, and Thirteen is promiscuous. All of them try, with varying degrees of success to hide these parts of their personality and its arguable that they all need psychiatric help as well. Only House's faults are open for all to see. Conversely, where the others flaunt their good qualities, House goes to great lengths to hide his curiosity, compassion for patients, and his feelings for others.
The episode also puts the flip side on the diagnostic and treatment process typical of the series. In the vast majority of episodes, the diagnosis is difficult and the cure fairly easy - House and his "magic bullet". Here, the diagnosis is easy, but the episode shows much of the truth about medicine, particularly psychiatric medicine - the cure is often messy, uncertain and lengthy. All those factors are increased when the patient is skeptical and uncooperative. Where in most episodes Everybody lies interferes with the diagnosis, here it interferes with the treatment. Even the doctors have to revert to lying in order to get House to go along with the process.
We also are reminded of House's humanity through Lydia. Although House frequents prostitutes, he has been in a real relationship before and, as we find out later in the season, wants to be in a real relationship again. However, when House falls, he falls deeply. He's always the acerbic, insulting, smart-ass he always is, but he's a sucker for anyone who can see right through that and best him at his own game. When that happens, the artifice falls away and the real feelings come to the surface. It's oncea again nice to see a side of House we haven't seen since the middle of season two.
Recap
House wakes up dizzy and disoriented in a plain room. Looking at a yellow pill, he finally swallows it and joins his fellow patients. We see a delirious House receiving a sponge bath, and he takes another pill. His right thigh obviously in pain, he pounds at the door of his room calling for help. He is finally restrained to his bed until he lapses into unconsciousness.
He wakes again, less disoriented than before. He is no longer restrained. He takes a few tentative steps while clutching his leg. He starts packing his suitcase and heads for the exit. He tells the nurse his dry heaving has stopped and asks to be released. She says she has to check with Dr. Nolan, but House reminds her he is a voluntary patient. She says she has to check anyway. House breaks in on Dr. Nolan to ask why he hasn't been released. Dr. Nolan interrupts his conversation with another doctor. He tells him that he wants House to stay. House says he's better - no painkillers, hallucinations or delusions, and his leg pain is manageable. However, Dr. Nolan pointed out that if all he wanted to do was detox, he could have done that anywhere instead of checking into a psychiatric facility. House says he was deluded into thinking he was crazy. Dr. Nolan tells him his issues run deeper and he should go into long term care. When House continues to insist on leaving Dr. Nolan informs him that he will withhold recommendation to restore his medical license unless he stays for treatment. ....
Read more...
Current Featured Quote
House: "Is this hell? An eternity of people trying to convince me to live?"
Cameron: "Who says I'm here to convince you to live?"
―Cameron's hallucination appears in Everybody Dies
More quotes...
Featured Media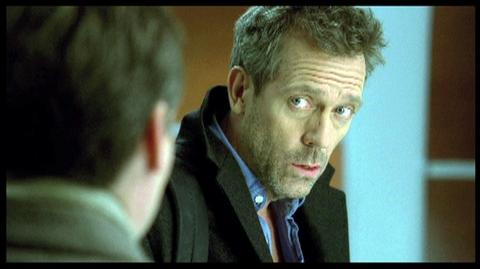 ---
<youtube width="415" height="260">>4cqsfGFP32I</youtube>
---
<youtube width="415" height="260">>9pwCK1LtvXo</youtube>
---
<youtube width="415" height="260">>9RUu-cRyPVQ</youtube>
Featured Poll
Most clueless clinic patient ever?
See past polls...
Trivia
Played the love interest of The Hebrew Hammer Answer...

Episode lists
DVDs
We are devastated to announce the death of Skye McCole Bartusiak (Kids), apparently from the complications of epilepsy at the age of 21.
Another big milestone! Our 5,000th article! True, it's a stub, buy you can all help with that!
The lovely Amanda Leighton is our 1,000th picture file!
Be sure to visit the House Wiki in Spanish!
Now available on Facebook - House M.D. - Critical Cases!
Now available on Google Play - the House MD Wiki app!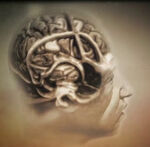 Please contribute your love and knowledge today!




Contribute
To write a new House Wiki article, enter the page title in the box below.
Useful Info
Need help?
Contact an Administrator|Help on Wikia Community
Newsreel
Loading RSS data...
Loading RSS data...
Loading RSS data...
Refresh
·
Read more...
Blogs
Create blog post
Blogs
To my great surprise, despite the loads of edits last month, only one registered editor did any editing. In addition, they were the winner last month, so they're not eligible to choose this month.

As …

Read more >
See more >