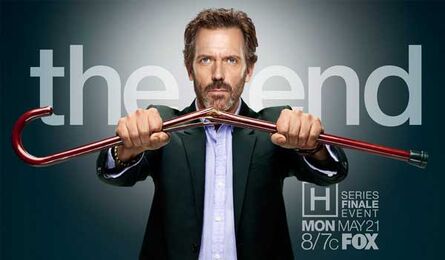 About House, M.D.
House, also known as House, M.D., was a critically-acclaimed American medical drama television series created by David Shore and executively produced by film director Bryan Singer. The Emmy and Peabody award-winning medical drama debuted on the FOX Network on November 16, 2004, and aired its last episode on May 21, 2012.
For eight years the show brought in people from around the globe, bringing intrigue and mystery in the form of unusual medical cases in a vein reminiscent of the mysteries solved by Sherlock Holmes. Furthermore, these cases were the catalyst for the discussion of philosophical and ethical issues and decisions, a lot of which were not left with a clear victor, but all of which revealed more and more of the character of each of the different doctors that comprised the team each year. In the end, while the team didn't completely understand (or appreciate) House's methods fully, the show gives a final hurrah as each of the members walks away with something they realize was the right thing to do after all. Although the mantra "Everybody Lies" is proven over and over again, the concept that "people never change, they only come up with better lies" is tested up until the last moments as the characters (and the show) drive off into an adventure left to the imagination.
Everything is challenged, nothing is sacred, and the most profound revelations of life can be found within the 172 hours of television given over the course of the eight seasons of pill-popping, dripping sarcasm, dark humor, and intelligent storytelling ever to grace the small screen of the living room (or large screen, if that may be the case, but then...everybody lies). This wiki is intended for your perusal to catch up, read, make new or more complete connections on various subject matter, or perhaps relive the funny if outrageous times given to us by actor Hugh Laurie and company.
Enjoy!
Current Featured Article
Ignorance is Bliss
Ignorance is Bliss is a 6th season episode of House which first aired on November 23, 2009. On the eve of Thanksgiving, House and the team take on the case of James Sidas, an exceptionally brilliant physicist and author who traded his successful career for a job as a courier. For the ailing patient, intelligence is a miserable burden that has prompted depression and addiction, and this, coupled with a myriad of strange symptoms, nearly stumps the team. Meanwhile, the doctors at Princeton-Plainsboro Teaching Hospital wrestle with strained personal relationships. House will say that he loves Cuddy. This will be the first episode where Cameron is gone from the show, and after House compares Chase to Cameron he loses it and punches House.
The episode explores the interaction between happiness and relationships, with just about everyone's relationships being put under the microscope. House is in a classic love triangle with Cuddy and Lucas and he seems his happiest when he believes his schemes to break them up are working. However, neither Cuddy nor Lucas takes any joy when they thwart House's plans. Foreman and Thirteen both act like adults over their recent breakup. Chase deals with his personal and professional separation from Cameron with aplomb, but can't deal with the constant need to provide him with reassurance. Ironically, only House seems not to care about Chase's emotional state and, as a result, Chase reaches out to him - literally.
But at the top of the episode is the relationship between Sidas and his wife Dara. Years before, Sidas realizes that he derives only anxiety from his work as the pressure on him to come up with even more brilliant ideas becomes unbearable. This parallels House's recent breakdown when House realizes the satisfaction he derives from his work is at risk, and then finds that it's the only thing that makes his life bearable. Both Sidas and House try to find solace in relationships, but they both have severe deficits when trying to bond with people - their intellect gets in the way. Sidas seems to have found the answer - a way to turn his intellect down to normal without damaging it permanently. He does it because he truly cares for Dara and realizes that in his "clear" state, he will punish her for her limited intellect.
As with a lot of episodes, we see a lot of foreshadowing. Cameron's breakup with Chase parallels the breakup between Cuddy and House later in the season, and largely for the same underlying reason - neither Cameron nor Cuddy seems comfortable dealing with a real issue in their relationship. House's dialogues with Sidas give him insight too - that he must find his own path to a relationship before it's too late.
Recap
A bookstore owner recognizes famous physicist James Sidas when he makes a delivery to his store. He asks him to sign one of Sidas's books. Sidas tries to comply, but has trouble using his hands and becomes disoriented.
House is trying to get the cafeteria cashier Daria to charge Wilson for his bagel. Cuddy comes by and pays for House. Cuddy gives him Sidas's case. He describes Sidas's case to his team. Thirteen thinks it is an infection, but that appears to be ruled out. Taub thinks it is sickle-cell anemia, even though Sidas is Caucasian. Foreman thinks it is Thrombotic thrombocytopenic purpura and when Thirteen and Chase agree, House orders tests for it. He pages Wilson, but gets no response. ....
Read more...
Current Featured Quote
House: "Is this hell? An eternity of people trying to convince me to live?"
Cameron: "Who says I'm here to convince you to live?"
―Cameron's hallucination appears in Everybody Dies
More quotes...
Featured Media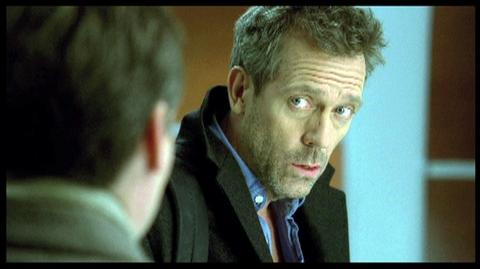 ---
<youtube width="415" height="260">>4cqsfGFP32I</youtube>
---
<youtube width="415" height="260">>9pwCK1LtvXo</youtube>
---
<youtube width="415" height="260">>9RUu-cRyPVQ</youtube>
Featured Poll
Most clueless clinic patient ever?
See past polls...
Trivia
Played the love interest of The Hebrew Hammer Answer...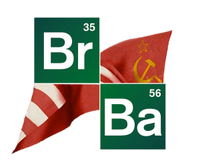 Episode lists
DVDs
We are devastated to announce the death of Skye McCole Bartusiak (Kids), apparently from the complications of epilepsy at the age of 21.
Another big milestone! Our 5,000th article! True, it's a stub, buy you can all help with that!
The lovely Amanda Leighton is our 1,000th picture file!
Be sure to visit the House Wiki in Spanish!
Now available on Facebook - House M.D. - Critical Cases!
Now available on Google Play - the House MD Wiki app!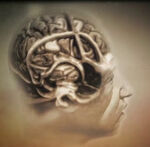 Please contribute your love and knowledge today!




Contribute
To write a new House Wiki article, enter the page title in the box below.
Useful Info
Need help?
Contact an Administrator|Help on Wikia Community
Newsreel
Loading RSS data...
Loading RSS data...
Loading RSS data...
Refresh
·
Read more...
Blogs
Create blog post
Blogs
Well, no-one got back to me to choose an article (I tried four times) so I'm choosing again! Let's have some fun this month with the Generic House episode! SteveHFisyh (talk) 02:03, August 10, 2016 (…

Read more >
See more >