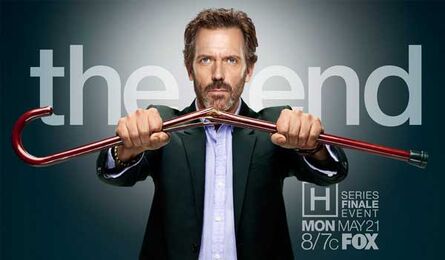 About House, M.D.
House, also known as House, M.D., was a critically-acclaimed American medical drama television series created by David Shore and executively produced by film director Bryan Singer. The Emmy and Peabody award-winning medical drama debuted on the FOX Network on November 16, 2004, and aired its last episode on May 21, 2012.
For eight years the show brought in people from around the globe, bringing intrigue and mystery in the form of unusual medical cases in a vein reminiscent of the mysteries solved by Sherlock Holmes. Furthermore, these cases were the catalyst for the discussion of philosophical and ethical issues and decisions, a lot of which were not left with a clear victor, but all of which revealed more and more of the character of each of the different doctors that comprised the team each year. In the end, while the team didn't completely understand (or appreciate) House's methods fully, the show gives a final hurrah as each of the members walks away with something they realize was the right thing to do after all. Although the mantra "Everybody Lies" is proven over and over again, the concept that "people never change, they only come up with better lies" is tested up until the last moments as the characters (and the show) drive off into an adventure left to the imagination.
Everything is challenged, nothing is sacred, and the most profound revelations of life can be found within the 172 hours of television given over the course of the eight seasons of pill-popping, dripping sarcasm, dark humor, and intelligent storytelling ever to grace the small screen of the living room (or large screen, if that may be the case, but then...everybody lies). This wiki is intended for your perusal to catch up, read, make new or more complete connections on various subject matter, or perhaps relive the funny if outrageous times given to us by actor Hugh Laurie and company.
Enjoy!
Current Featured Article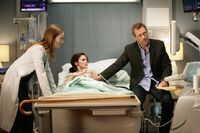 Dying Changes Everything
Dying Changes Everything is the first episode of the 5th season of House which first aired on September 16, 2008.
The team treats the assistant of a powerful woman and Thirteen starts to see something of her own nature in the patient's subordination to her employer. In grief over Amber's death, Wilson contemplates resigning from the hospital. When House reacts by telling him to get over it, their friendship is strained to the point where Cuddy has to be called in to do the equivalent of couples counselling. However, when push comes to shove, it appears that House may have to choose between his friendship with Wilson, the life of his patient, or his job at Princeton-Plainsboro.
The fifth season premiere used the natural break between seasons to naturally build the tension over the ramifications of Amber's death. When we return to PPTH, just as much fictional time as real time has passed, and Wilson is still at an impasse. Like House, we've been anticipating what would happen after House and Wilson parted without a word.
Certainly, this is not the only episode where Hilson, the eternal bromance, has been threatened. However, it is one of the ones that posed the greatest challenge to the relationship between the two men. Cuddy, probably far too late, ties to mediate between the two, but her motives are far from clear - and Wilson knows it. Ostensibly, she want to keep Wilson at the hospital. However, her hidden agenda is that she knows that it's unlikely that she will be able to handle House without Wilson's help. Throughout the series, it's usually been Wilson suggesting ways to Cuddy to keep the brakes on House's more excessive behaviors, and neither of them have been above using House's relationship with Wilson to manipulate the hospital's resident mad genius.
Meanwhile, the character that gets developed the most is Thirteen as her reaction to her Huntington's diagnosis finally gives us more insight into her personality. Like many of the others on the team, we find out that she wants to work for House so she can become her own version of House - a person who makes a difference in the world. Her disclosure of the diagnosis to the patient mirrors House's own disclosure to the patient in Pilot and shows that House and Thirteen have something in common - they both feel vulnerable when reaching out to other people and draw much of their strength by keeping their pain, fear and feelings bottled in.
Recap
A boss and her assistant arrive at a meeting. The boss starts speaking to a meeting about the audience's lack of women in the executive office. Suddenly, her assistant starts screaming that she's covered in ants.
Meanwhile, House is enjoying a video game (Ninja Gaiden II) in the coma ward. Cuddy comes in to say Wilson has returned after two months away. She pulls out his video game. House says he hasn't spoken to Wilson since Amber died. Foreman comes in with a new case - the assistant ripped off her clothes during the meeting. House thinks its a mental illness, but Foreman tells him she has real physical symptoms. House is interested, but Cuddy wants to give the case to someone else, so he can deal with Wilson. House takes the case anyway. ....
Read more...
Current Featured Quote
House: "Is this hell? An eternity of people trying to convince me to live?"
Cameron: "Who says I'm here to convince you to live?"
―Cameron's hallucination appears in Everybody Dies
More quotes...
Featured Media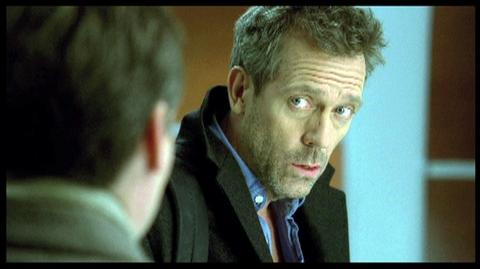 Featured Poll
Most clueless clinic patient ever?
See past polls...
Trivia
Played the love interest of The Hebrew Hammer Answer...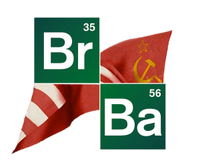 Episode lists
DVDs
We are devastated to announce the death of Skye McCole Bartusiak (Kids), apparently from the complications of epilepsy at the age of 21.
Another big milestone! Our 5,000th article! True, it's a stub, buy you can all help with that!
The lovely Amanda Leighton is our 1,000th picture file!
Be sure to visit the House Wiki in Spanish!
Now available on Facebook - House M.D. - Critical Cases!
Now available on Google Play - the House MD Wiki app!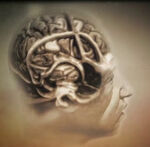 Please contribute your love and knowledge today!




Contribute
To write a new House Wiki article, enter the page title in the box below.
Useful Info
Need help?
Contact an Administrator|Help on Wikia Community
Newsreel
Loading RSS data...
Loading RSS data...
Loading RSS data...
Refresh
·
Read more...
Blogs
Create blog post
Blogs
It's true. Love Hurts. That's my choice for the next featured article because no-one else got back to me by deadline. Help us improve it to featured article status!SteveHFisyh (talk) 03:12, February …

Read more >
See more >
Ad blocker interference detected!
Wikia is a free-to-use site that makes money from advertising. We have a modified experience for viewers using ad blockers

Wikia is not accessible if you've made further modifications. Remove the custom ad blocker rule(s) and the page will load as expected.