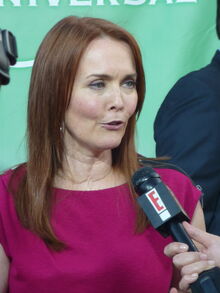 Laura Innes (b. August 16, 1957) is an American actress and director. On House, M.D., she directed the Season 3 episode Informed Consent. She is probably best known for her role as Dr. Kelly Weaver on ER.
Innes had her first credit at the age of seven and now has a resume on over 32 movies and television shows including Awake and The Event. She directed twelve episodes of ER and seven of Brothers & Sisters.
Ad blocker interference detected!
Wikia is a free-to-use site that makes money from advertising. We have a modified experience for viewers using ad blockers

Wikia is not accessible if you've made further modifications. Remove the custom ad blocker rule(s) and the page will load as expected.