Home
Talk

24
5,217pages on
this wiki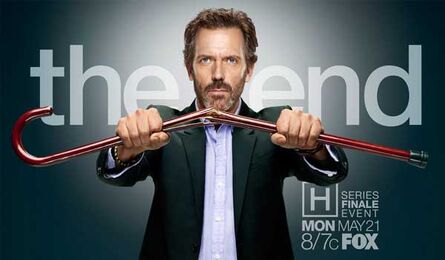 About House, M.D.
House, also known as House, M.D., was a critically-acclaimed American medical drama television series created by David Shore and executively produced by film director Bryan Singer. The Emmy and Peabody award-winning medical drama debuted on the FOX Network on November 16, 2004, and aired its last episode on May 21, 2012.
For eight years the show brought in people from around the globe, bringing intrigue and mystery in the form of unusual medical cases in a vein reminiscent of the mysteries solved by Sherlock Holmes. Furthermore, these cases were the catalyst for the discussion of philosophical and ethical issues and decisions, a lot of which were not left with a clear victor, but all of which revealed more and more of the character of each of the different doctors that comprised the team each year. In the end, while the team didn't completely understand (or appreciate) House's methods fully, the show gives a final hurrah as each of the members walks away with something they realize was the right thing to do after all. Although the mantra "Everybody Lies" is proven over and over again, the concept that "people never change, they only come up with better lies" is tested up until the last moments as the characters (and the show) drive off into an adventure left to the imagination.
Everything is challenged, nothing is sacred, and the most profound revelations of life can be found within the 172 hours of television given over the course of the eight seasons of pill-popping, dripping sarcasm, dark humor, and intelligent storytelling ever to grace the small screen of the living room (or large screen, if that may be the case, but then...everybody lies). This wiki is intended for your perusal to catch up, read, make new or more complete connections on various subject matter, or perhaps relive the funny if outrageous times given to us by actor Hugh Laurie and company.
Enjoy!
Current Featured Article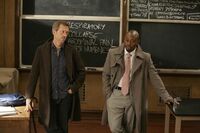 Mirror Mirror
Mirror Mirror is a fourth season episode of House which first aired on October 30, 2007. A man without identification is found collapsed on the street after a 911 call. At first, he presents with a number of symptoms that make the team think he's faking until one life-threatening symptom which can't possibly be faked suddenly jumps out of the pack. House soon realizes that damage to the patient's frontal lobe has made him incapable of asserting his own personality or identity, and the patient is soon mirroring the personality of the most dominant person in the room. The team searches desperately for clues as to the patient's identity to try to improve his medical history, which appears to be the key to diagnosing his illness. In the meantime, they each gain insights into their own personality, but only one of the fellows takes the insights to heart enough to change their entire attitude about working with House. In the middle of this, Chase starts making book about which fellowship applicant will be the next to get the axe.
Mr. X serves as a vehicle for developing the character of The Applicants without a lot of exposition (such as what occurred with Taub, Thirteen and Kutner once they were hired). However, more than one commentator noted that these insights might as well apply to House as well. It may explain what attracts House to the remaining applicants. Amber is seen as needing to prove herself entirely through her intelligence because her personality drives people away. Taub is seen as being attracted to strong women (just like House with Cuddy and Stacy Warner). Kutner is seen as an iconoclast who pursues his own interests despite the disinterest of others and is driven by the need to be different. Brennan is seen as a person bored with the routine of hospital life who desperately wants to be in an environment that piques his interests and intellect. Foreman is seen as a person who is ostensibly miserable, but must admit he enjoys the craziness of extreme medicine. Finally, there is Thirteen, who appears to be frightened all the time which, perhaps, explains House's defensiveness and may be a foreshadowing of her fear of contracting a genetic illness.
Recap
Two young men plan a mugging, but when they approach their intended victim, he insults them. They then threaten him and the victim starts coughing and collapses on the street. They steal his wallet. One of the criminals calls 911 for an ambulance before they flee the scene.
House meets with the applicants, who start suggesting diagnoses for the mugging victim. Cuddy and Foreman come in - Foreman has been re-hired. Cuddy insists he be added to keep an eye on House. House orders a methacholine challenge to see why the patient is having difficulty breathing.
Foreman apologizes for Cuddy humiliating House, but House knows why she did it. House says he's going to make Foreman quit again by making him miserable, but Foreman says he won't quit because he's already miserable.
The applicants put the patient on a treadmill, but he starts having pain in his stomach and can't complete the test.
The applicants find out Chase is running a betting pool on them. Amber is the early favorite to be fired. She and Kutner start betting heavily on each other. ....
Read more...
Current Featured Quote
House: "Is this hell? An eternity of people trying to convince me to live?"
Cameron: "Who says I'm here to convince you to live?"
―Cameron's hallucination appears in Everybody Dies
More quotes...
Featured Media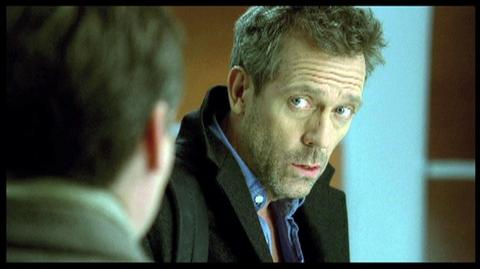 ---
---
---
Featured Poll
Most clueless clinic patient ever?
See past polls...
Trivia
Played the love interest of The Hebrew Hammer Answer...

Episode lists
DVDs
We are devastated to announce the death of Skye McCole Bartusiak (Kids), apparently from the complications of epilepsy at the age of 21.
Another big milestone! Our 5,000th article! True, it's a stub, buy you can all help with that!
The lovely Amanda Leighton is our 1,000th picture file!
Be sure to visit the House Wiki in Spanish!
Now available on Facebook - House M.D. - Critical Cases!
Now available on Google Play - the House MD Wiki app!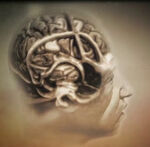 Please contribute your love and knowledge today!




Contribute
To write a new House Wiki article, enter the page title in the box below.
Useful Info
Need help?
Contact an Administrator|Help on Wikia Community
Newsreel
Loading RSS data...
Loading RSS data...
Loading RSS data...
Refresh
·
Read more...
Blogs
Create blog post
Blogs
The race is over early as User:Cantgetusername picked something near and dear to my own heart - the Bile duct. Please help us improve the article to featured article status!SteveHFisyh (talk) 02:56, …

Read more >
See more >