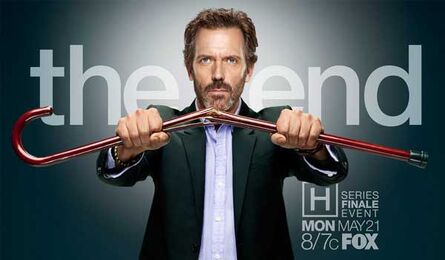 About House, M.D.
House, also known as House, M.D., was a critically-acclaimed American medical drama television series created by David Shore and executively produced by film director Bryan Singer. The Emmy and Peabody award-winning medical drama debuted on the FOX Network on November 16, 2004, and aired its last episode on May 21, 2012.
For eight years the show brought in people from around the globe, bringing intrigue and mystery in the form of unusual medical cases in a vein reminiscent of the mysteries solved by Sherlock Holmes. Furthermore, these cases were the catalyst for the discussion of philosophical and ethical issues and decisions, a lot of which were not left with a clear victor, but all of which revealed more and more of the character of each of the different doctors that comprised the team each year. In the end, while the team didn't completely understand (or appreciate) House's methods fully, the show gives a final hurrah as each of the members walks away with something they realize was the right thing to do after all. Although the mantra "Everybody Lies" is proven over and over again, the concept that "people never change, they only come up with better lies" is tested up until the last moments as the characters (and the show) drive off into an adventure left to the imagination.
Everything is challenged, nothing is sacred, and the most profound revelations of life can be found within the 172 hours of television given over the course of the eight seasons of pill-popping, dripping sarcasm, dark humor, and intelligent storytelling ever to grace the small screen of the living room (or large screen, if that may be the case, but then...everybody lies). This wiki is intended for your perusal to catch up, read, make new or more complete connections on various subject matter, or perhaps relive the funny if outrageous times given to us by actor Hugh Laurie and company.
Enjoy!
Current Featured Article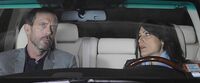 5 to 9
5 to 9 is a 6th season episode of House which first aired on February 8, 2010. The episode follows a day in the life of Princeton Plainsboro's Dean of Medicine, Dr. Lisa Cuddy and the inner workings of the hospital are seen through her eyes. This day proves to be especially trying as Cuddy wrestles with myriad hospital issues and staff disputes that test her perseverance and skills as an administrator, all while juggling issues in her personal life.
Once again this season, the series takes a big step away from the "case of the week" format, this time to focus on Lisa Cuddy. House was designed as a character driven drama, but one consistent and valid criticism was that although House himself was well developed and interesting, the rest of the characters tended to be stereotypes without a background. Although there had been hints at Cuddy's backstory before this episode (and she would be much better developed in Season 7), many previous attempts at developing any of the characters other than House had fallen flat.
By focusing entirely on Cuddy in this episode, viewers finally were able to see another fully formed character with her own motivations, fears, talents and personal life. Far from being a typical day for Cuddy, she has to deal with a number of problems while risking her job by playing "chicken" with the hospital's #1 insurance company. Many of the scenes with House are particularly poignant as she seeks reassurance from a man who puts his job on the line "24 times a year". House, for the most part, offers only annoyance (which is echoed by several of the doctors he works with) but in the end he reminds her that while she may be worried about her job, she's also more worried about the hospital. This parallels but does not mirror House's dedication to his puzzles and his patients over his own job security. House also admits that she's literally the only person who can keep the place going.
The episode also helps us understand the daily interaction between Cuddy and House. Prior to this, we only got glimpses into Cuddy's day, seen solely through the eyes of House and his fellows. As the writers of the episode fill in the blanks that usually exist in the audience's view, we realize that House is often the least of her worries.
But another point is raised that we see in another episode, where Wilson points out that most people in Cuddy's position have a senior staff to deal with the issues she deals with herself. Nevertheless, Cuddy manages to stay focused on all the balls she's juggling - putting one aside just long enough to pick up another. Despite her busy day at the hospital, she doesn't forget she has a sick daughter at home either. She gets frustrated and angry, but her anger is directed and productive, and usually fully deserved. She doesn't take her bad day out on anyone,instead seeking refuge so she can think things through. If you weren't impressed by Cuddy before the episode, you are immediately after.
Recap
Lisa Cuddy's alarm goes off at 5:00 a.m. She does a bit of yoga, then hears Rachel crying. She realizes she has a fever and comforts her before having a shower. She gets ready for work as the nanny arrives. Just as she's about to leave, Lucas drops by and talks her into a quickie. House sends her an emergency page, but she tells Lucas to ignore it. Lucas lasts all of two minutes and Cuddy goes to leave at 7:46.
....
Read more...
Current Featured Quote
House: "Is this hell? An eternity of people trying to convince me to live?"
Cameron: "Who says I'm here to convince you to live?"
―Cameron's hallucination appears in Everybody Dies
More quotes...
Featured Media
Featured Poll
Most clueless clinic patient ever?
See past polls...
Trivia
Played the love interest of The Hebrew Hammer Answer...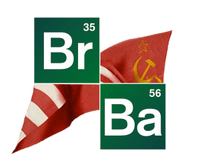 Episode lists
DVDs
We are devastated to announce the death of Skye McCole Bartusiak (Kids), apparently from the complications of epilepsy at the age of 21.
Another big milestone! Our 5,000th article! True, it's a stub, buy you can all help with that!
The lovely Amanda Leighton is our 1,000th picture file!
Be sure to visit the House Wiki in Spanish!
Now available on Facebook - House M.D. - Critical Cases!
Now available on Google Play - the House MD Wiki app!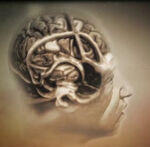 Please contribute your love and knowledge today!




Contribute
To write a new House Wiki article, enter the page title in the box below.
Useful Info
Need help?
Contact an Administrator|Help on Wikia Community
Newsreel
Loading RSS data...
Loading RSS data...
Loading RSS data...
small>Refresh</small>] · Read more...
Blogs
Create blog post
Blogs
Sorry for the delay in choosing this month, particularly since it's February and a short month. I let three people have a choice, but no takers so it comes back to me again. Rejecting the idea that t…

Read more >
See more >