Home
Talk

23
3,490pages on
this wiki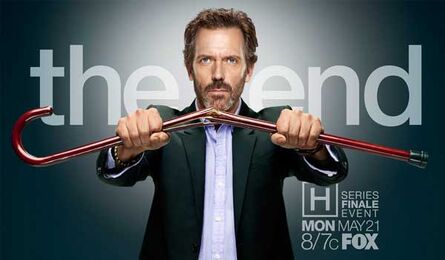 Seasons 1-3
Seasons 4-5
Departed (Season 5):
Season 6
Departed:
Season 7
Missing:
Temporary:
Season 8
Departed:
About House, M.D.
House, also known as House, M.D., was a critically-acclaimed American medical drama television series created by David Shore and executively produced by film director Bryan Singer. The Emmy and Peabody award-winning medical drama debuted on the FOX Network on November 16, 2004, and aired its last episode on May 21, 2012.
For eight years the show brought in people from around the globe, bringing intrigue and mystery in the form of unusual medical cases in a vein reminiscent of the mysteries solved by Sherlock Holmes. Furthermore, these cases were the catalyst for the discussion of philosophical and ethical issues and decisions, a lot of which were not left with a clear victor, but all of which revealed more and more of the character of each of the different doctors that comprised the team each year. In the end, while the team didn't completely understand (or appreciate) House's methods fully, the show gives a final hurrah as each of the members walks away with something they realize was the right thing to do after all. Although the mantra "Everybody Lies" is proven over and over again, the concept that "people never change, they only come up with better lies" is tested up until the last moments as the characters (and the show) drive off into an adventure left to the imagination.
Everything is challenged, nothing is sacred, and the most profound revelations of life can be found within the 172 hours of television given over the course of the eight seasons of pill-popping, dripping sarcasm, dark humor, and intelligent storytelling ever to grace the small screen of the living room (or large screen, if that may be the case, but then...everybody lies). This wiki is intended for your perusal to catch up, read, make new or more complete connections on various subject matter, or perhaps relive the funny if outrageous times given to us by actor Hugh Laurie and company.
Enjoy!
Current Featured Article

Vicodin
Vicodin (a trade mark of AbbVie) is a common brand name for Hydrocodone/paracetamol (also known as hydrocodone/acetaminophen, hydrocodone/APAP or under other brand names such as Lortab or Norco) is a combination narcotic analgesic drug consisting of hydrocodone and paracetamol. It is indicated for relief of moderate to moderately severe pain of acute, chronic, or post-operative types.  It is also used as a cough suppressant.
Vicodin can be prescribed to anyone age 6 and up, but children under the age of 12 should not be prescribed a time released formulation.
Side effects
Common side effects of Vicodin are common to all narcotic analgesics and include nausea, vomiting, constipation, and dry mouth. Some less common side effects are allergic reaction, blood disorders, changes in mood, mental fogginess, anxiety, lethargy, difficulty urinating, spasm of the ureter, irregular or depressed respiration and rash.
The U.S. DEA classifies Vicodin as a schedule III drug - a low to moderate risk of physical dependence, but a high risk of psychological dependence.  It is considered to be less of a risk than codeine or morphine.  However, the risk of physical dependence rises with the amount of time a patient is on the drug, and patients should be weaned off the medication rather than stopping it altogether.
Vicodin poses some danger of overdose.  In 2011, 37 deaths and over 30,000 incidents were reported to poison control centers from accidental use of the drug.  Non-medicinal use of the drug accounted for over 82,000 emergency room visits.  Of those visits, 372 resulted in the death of the patient and 118 were directly tied to the drug.
Medicine interaction is not common, but physicians should be wary when prescribing Vicodin to patients who already take Anti-depressants, antihistamines, anti-psychotics, MAOIs and sedatives. Care should also be taken in patients who suffer from irritable bowel syndrome, Parkinson's disease, seizures and ulcers. 
Non-medical uses
Like most other narcotics, Vicodin is abused for it's ability create a sense of euphoria.  However, the body builds tolerance to its effects, which results in the abuser having to consistently increase the dose to get the same effect.  Cesation of the drug leads to symptoms of withdrawal. About 23 million people over the age of 12 are estimated to have used it for non-medicinal purposes at least once during their lifetime.
....
Read more...
Current Featured Quote
House: "Is this hell? An eternity of people trying to convince me to live?"
Cameron: "Who says I'm here to convince you to live?"
―Cameron's hallucination appears in Everybody Dies
More quotes...
Featured Media
---
---
---
Featured Poll
Most clueless clinic patient ever?
See past polls...
Trivia
Was on Beakman's World. Answer...

<b />

Episode lists
DVDs
Congratulations to Leighton Meester and her fiance Adam Brody on their engagement! Condolences to heterosexual males everywhere.
We celebrate our 3,000th article!
Be sure to visit the House Wiki in Spanish!
Now available on Facebook - House M.D.: Critical Cases!
Now available on Google Play - the House MD Wiki app!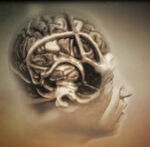 Please contribute your love and knowledge today!




Contribute
To write a new House Wiki article, enter the page title in the box below.
Useful Info
Need help?
Contact an Administrator|Help on Wikia Community
Newsreel
Loading RSS data...
Refresh
·
Read more...
Blogs
Create blog post
Blogs
Unfortunately, this month's winner didn't get back to me.  I feel bad picking again this month, particularly due to my neglect of the wiki during November, but someone has to do it!  Anyway, I'm head…

Read more >
See more >