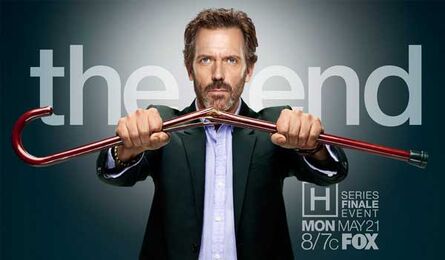 About House, M.D.
House, also known as House, M.D., was a critically-acclaimed American medical drama television series created by David Shore and executively produced by film director Bryan Singer. The Emmy and Peabody award-winning medical drama debuted on the FOX Network on November 16, 2004, and aired its last episode on May 21, 2012.
For eight years the show brought in people from around the globe, bringing intrigue and mystery in the form of unusual medical cases in a vein reminiscent of the mysteries solved by Sherlock Holmes. Furthermore, these cases were the catalyst for the discussion of philosophical and ethical issues and decisions, a lot of which were not left with a clear victor, but all of which revealed more and more of the character of each of the different doctors that comprised the team each year. In the end, while the team didn't completely understand (or appreciate) House's methods fully, the show gives a final hurrah as each of the members walks away with something they realize was the right thing to do after all. Although the mantra "Everybody Lies" is proven over and over again, the concept that "people never change, they only come up with better lies" is tested up until the last moments as the characters (and the show) drive off into an adventure left to the imagination.
Everything is challenged, nothing is sacred, and the most profound revelations of life can be found within the 172 hours of television given over the course of the eight seasons of pill-popping, dripping sarcasm, dark humor, and intelligent storytelling ever to grace the small screen of the living room (or large screen, if that may be the case, but then...everybody lies). This wiki is intended for your perusal to catch up, read, make new or more complete connections on various subject matter, or perhaps relive the funny if outrageous times given to us by actor Hugh Laurie and company.
Enjoy!
Current Featured Article
Generic House episode
Generic is the nTH season episode of House which airs every time the series is aired anywhere on the planet, particularly on NETFLIX(TM).
This article is intended to be entirely humorous, but, of course, in satire there is truth. Please feel free to enjoy it if you don't have the time to read every article. Also, please feel free to add to it.
House and his team are assigned a patient with a mysterious illness that has stumped the rest of the doctors at the hospital. However, the patient is hiding a deep and mysterious secret that they are too embarrassed to talk about.
Meanwhile, following the events in the previous episode, House and Wilson explore the possibilities of having a relationship with one of the hot babes that are constantly coming into their lives, only to to find themselves pining for past loves.
The episode explores the balancing of medical ethics with the realities of dealing with severely ill patients, while at the same time developing House's character (in the sense of doing dramatic character development and holding out hope that House can redeem himself). However, all the other characters continue to be developed as stereotypes, particularly Foreman as the rage-filled young black man.
Recap
We open in a place we've never seen before watching two people we don't recognize who are engaging in an intensely physical activity. We're not entirely sure we haven't accidentally tuned into Law & Order. However, one of the people starts to look a little tired, but merely sits down, only to have the other, who was fine just a moment ago, collapse in a heap on the floor after having a seizure.
The patient is taken to Princeton-Plainsboro Teaching Hospital, which is apparently at a temporal nexus of every known disease in the universe. The emergency room rules out everything it could be, but the patient continues to get worse.
Cuddy brings the case to House. House makes his standard sexist remark about her low cut frock and how big her buttocks are. He starts reeling off diagnoses, which Cuddy soon shoots down as having been tested for already in the ER. House is still uninterested until Cuddy mentions that along with the seizures, the patient has a rash that looks like poison ivy. He grabs the file and goes to see his team.
House presents the case to the team and insists on calling the patient "Gym Seizure Chap" even though his name is Michael John. Cameron thinks it is an infection. Foreman thinks its Lupus. Taub thinks it is rhabdomyolysis. Thirteen thinks it is Parkinson's disease. Kutner thinks it is poison ivy. Masters thinks it is Vicodin abuse. Adams thinks it's mastocytosis. Park thinks it is eosinophilic pneumonia. House thinks it is an atypical presentation of an autoimmune disorder like vasculitis and orders steroids. Chase agrees with him. Foreman is vexed and points out that giving a patient steroids when they have an infection will kill them. House orders the steroids anyway and tells Foreman and Chase to do an environmental scan. Cameron gives the patient steroids and bonds with the patient.
House goes to see Wilson about his woman problems. It really doesn't matter who has the woman problems at this point, only that one of them does. Wilson talks about going back to his third wife, but House reminds him that she's invisible. House talks about going back to Dominika, but Wilson reminds him she's a legal immigrant now and doesn't need him. ....
Read more...
Current Featured Quote
House: "Is this hell? An eternity of people trying to convince me to live?"
Cameron: "Who says I'm here to convince you to live?"
―Cameron's hallucination appears in Everybody Dies
More quotes...
Featured Media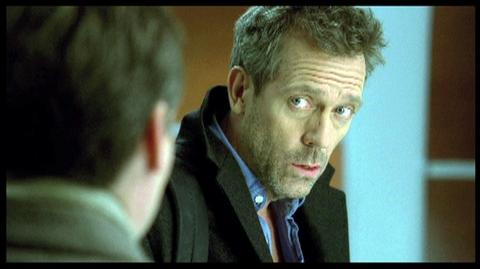 ---
<youtube width="415" height="260">>4cqsfGFP32I</youtube>
---
<youtube width="415" height="260">>9pwCK1LtvXo</youtube>
---
<youtube width="415" height="260">>9RUu-cRyPVQ</youtube>
Featured Poll
Most clueless clinic patient ever?
See past polls...
Trivia
Played the love interest of The Hebrew Hammer Answer...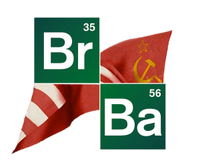 Episode lists
DVDs
We are devastated to announce the death of Skye McCole Bartusiak (Kids), apparently from the complications of epilepsy at the age of 21.
Another big milestone! Our 5,000th article! True, it's a stub, buy you can all help with that!
The lovely Amanda Leighton is our 1,000th picture file!
Be sure to visit the House Wiki in Spanish!
Now available on Facebook - House M.D. - Critical Cases!
Now available on Google Play - the House MD Wiki app!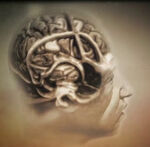 Please contribute your love and knowledge today!




Contribute
To write a new House Wiki article, enter the page title in the box below.
Useful Info
Need help?
Contact an Administrator|Help on Wikia Community
Newsreel
Loading RSS data...
Loading RSS data...
Loading RSS data...
Refresh
·
Read more...
Blogs
Create blog post
Blogs
Well it's up to me again and I've decided to go with everyone's favourite infection Stafilococus. No wait, that's not right. Is it Staphyloccocus? No, that's not right either. How about Staphylococcu…

Read more >
See more >