Home
Talk

23
3,894pages on
this wiki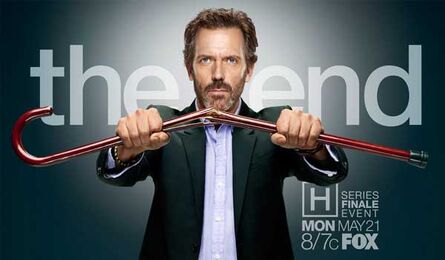 Seasons 1-3
Seasons 4-5
Departed (Season 5):
Season 6
Departed:
Season 7
Missing:
Temporary:
Season 8
Departed:
About House, M.D.
House, also known as House, M.D., was a critically-acclaimed American medical drama television series created by David Shore and executively produced by film director Bryan Singer. The Emmy and Peabody award-winning medical drama debuted on the FOX Network on November 16, 2004, and aired its last episode on May 21, 2012.
For eight years the show brought in people from around the globe, bringing intrigue and mystery in the form of unusual medical cases in a vein reminiscent of the mysteries solved by Sherlock Holmes. Furthermore, these cases were the catalyst for the discussion of philosophical and ethical issues and decisions, a lot of which were not left with a clear victor, but all of which revealed more and more of the character of each of the different doctors that comprised the team each year. In the end, while the team didn't completely understand (or appreciate) House's methods fully, the show gives a final hurrah as each of the members walks away with something they realize was the right thing to do after all. Although the mantra "Everybody Lies" is proven over and over again, the concept that "people never change, they only come up with better lies" is tested up until the last moments as the characters (and the show) drive off into an adventure left to the imagination.
Everything is challenged, nothing is sacred, and the most profound revelations of life can be found within the 172 hours of television given over the course of the eight seasons of pill-popping, dripping sarcasm, dark humor, and intelligent storytelling ever to grace the small screen of the living room (or large screen, if that may be the case, but then...everybody lies). This wiki is intended for your perusal to catch up, read, make new or more complete connections on various subject matter, or perhaps relive the funny if outrageous times given to us by actor Hugh Laurie and company.
Enjoy!
Current Featured Article
Autopsy
Autopsy is a 2nd season episode of House which first aired on September 20, 2005. A nine year old with terminal cancer who is hallucinating comes to the hospital. House thinks her bravery in the face of imminent death is actually a symptom of her condition. Meanwhile, House tries to get over a cold and test drives a motorcycle.
In one of the most honored episodes of the series, the team deals with a young terminal cancer patient who, if they are lucky, will live another year with successful treatment. The different members of the team each express their views on what many may see as a pointless exercise. However, the decision for House appears to be easy - he's not really concerned about the outcome, only his puzzle.
However, as he gets closer to the truth, we see in Andie another part of House - the part that is always balancing the pain of continuing with life against the somewhat lesser pain of ending it. Each in their own way, House and Andie are desperately hanging on to life and making the best of it, House in spite of his disability and Andie in spite of her illness. When House talks to Andie about whether she really wants to go through with a dangerous procedure, we can really see that he is assessing his own choice to continue life in pain against the release of death. In contrast, on the outside Andie seems fine with taking the risk she is about to face, but we can also see that deep down, she too is wondering whether she is making the right choice.
However, as Wilson points out to House, the fact that we all come with an expiry date is no reason not to enjoy life. Andie is truly happy with singing, school, family and thinking about boys despite her baldness and intense drug regimen. House, despite the fact that he clearly has as many years ahead of him as he is willing to bear, is miserable despite having his dream job and being one of the most famous doctors on the planet. However, despite himself, Andie does have an effect on House and he tries to enjoy life more and even finds a little more joy by the end of the episode.
This investigation of the choice between a miserable life and death is explored in many future episodes, and dominates the character development of Thirteen later in the series. From Kutner to Darrien, many characters make that choice and, when the doctors have the chance, make sure the patients choose life.
On the other hand, this episode contains very little character development and, despite the fact that events in the episode have an effect on future episodes, it doesn't really advance any story arcs. For example, Stacy Warner is conspicuously absent and even Lisa Cuddy has a secondary role. Many of the characters seem to merely be there to express ethical reservations about performing such complicated procedures on a terminal patient. Poor Jesse Spencer is once again cast at the naysayer and "jerk" who has to point out the ultimate futility of their endeavors. Robert Sean Leonard also appears to portray Wilson as a person who rationalizes their efforts by pointing out that twelve months is a significant period of time for a young person. However, the writers seem to have forgotten that Wilson is usually portrayed as the conscience of the group, a task that in this episode appears to fall, rather clumsily, to House. When House has to point out an ethical dilemma, it's usually because the other characters are blinded by self-interest, not misplaced compassion.
Recap
A 9 year old terminal cancer patient has a seizure and hallucinations while getting ready for the day.
House comes in with a bad cold and is ready to leave, but Wilson intercepts him about the patient. House in intrigued about the hallucinations when he finds out there is no cancer in her brain and the cancer is in remission. House agrees to take the case.
....
Read more...
Current Featured Quote
House: "Is this hell? An eternity of people trying to convince me to live?"
Cameron: "Who says I'm here to convince you to live?"
―Cameron's hallucination appears in Everybody Dies
More quotes...
Featured Media
---
---
---
Featured Poll
Most clueless clinic patient ever?
See past polls...
Trivia
Played the antagonist in all three Back to the Future movies. Answer...

Episode lists
DVDs
June Squibb robbed at the Oscars! What will it take for a House cast member to win a major acting award!?
We celebrate our 3,000th article!
Be sure to visit the House Wiki in Spanish!
Now available on Facebook - House M.D.: Critical Cases!
Now available on Google Play - the House MD Wiki app!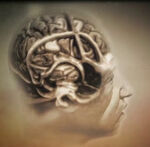 Please contribute your love and knowledge today!




Contribute
To write a new House Wiki article, enter the page title in the box below.
Useful Info
Need help?
Contact an Administrator|Help on Wikia Community
Newsreel
Loading RSS data...
Refresh
·
Read more...
Blogs
Create blog post
Blogs
Good work by Luke Gregory Michael House-Jackson last month, who cleaned up several dozen articles.  As a reward, he got to choose the featured article for March and he made an excellent choice Autops…

Read more >
See more >