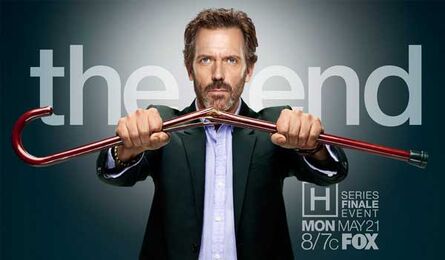 About House, M.D.
House, also known as House, M.D., was a critically-acclaimed American medical drama television series created by David Shore and executively produced by film director Bryan Singer. The Emmy and Peabody award-winning medical drama debuted on the FOX Network on November 16, 2004, and aired its last episode on May 21, 2012.
For eight years the show brought in people from around the globe, bringing intrigue and mystery in the form of unusual medical cases in a vein reminiscent of the mysteries solved by Sherlock Holmes. Furthermore, these cases were the catalyst for the discussion of philosophical and ethical issues and decisions, a lot of which were not left with a clear victor, but all of which revealed more and more of the character of each of the different doctors that comprised the team each year. In the end, while the team didn't completely understand (or appreciate) House's methods fully, the show gives a final hurrah as each of the members walks away with something they realize was the right thing to do after all. Although the mantra "Everybody Lies" is proven over and over again, the concept that "people never change, they only come up with better lies" is tested up until the last moments as the characters (and the show) drive off into an adventure left to the imagination.
Everything is challenged, nothing is sacred, and the most profound revelations of life can be found within the 172 hours of television given over the course of the eight seasons of pill-popping, dripping sarcasm, dark humor, and intelligent storytelling ever to grace the small screen of the living room (or large screen, if that may be the case, but then...everybody lies). This wiki is intended for your perusal to catch up, read, make new or more complete connections on various subject matter, or perhaps relive the funny if outrageous times given to us by actor Hugh Laurie and company.
Enjoy!
Current Featured Article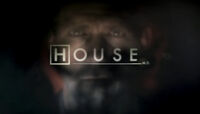 House, M.D.
House (also called House, M.D.) is an American television medical drama that originally ran on the Fox network for eight seasons, from November 16, 2004 to May 21, 2012. The show's main character is Dr. Gregory House (Hugh Laurie), a pain medication-dependent, unconventional, misanthropic medical genius who leads a team of diagnostic fellows at the fictional Princeton–Plainsboro Teaching Hospital (PPTH) in Princeton, New Jersey. The show's premise originated with Paul Attanasio, while David Shore, who is credited as creator, was primarily responsible for the conception of the title character. The show's executive producers included Shore, Attanasio, Attanasio's business partner and wife Katie Jacobs, and film director Bryan Singer. It was filmed largely in Century City, Los Angeles although the Pilot was filmed in Vancouver, British Columbia.
House often clashes with his fellow physicians, including his own diagnostic team, because many of his hypotheses about patients' illnesses are based on subtle or controversial insights. His flouting of hospital rules and procedures frequently leads him into conflict with his boss, hospital administrator and Dean of Medicine Dr. Lisa Cuddy Lisa Edelstein). House's only true friend is Dr. James Wilson (Robert Sean Leonard), head of the Department of Oncology. During the first three seasons, House's diagnostic team consists of Dr. Robert Chase (Jesse Spencer), a cardiologist, intensivist and surgeon. Dr. Allison Cameron (Jennifer Morrison), an immunologist, and new team member Dr. Eric Foreman (Omar Epps), a neurologist. At the end of Season 3, this team disbands. Rejoined by Foreman, House gradually selects three new team members: Dr. Remy "Thirteen" Hadley (Olivia Wilde) an internist, Dr. Chris Taub (Peter Jacobson), a plastic surgeon, and Dr. Lawrence Kutner (Kal Penn), a specialist in rehabilitative and sports medicine. Chase and Cameron continue to appear in different roles at the hospital until early in Season 6. Cameron then departs the hospital, and Chase returns to the diagnostic team. Thirteen takes a leave of absence for most of Season 7, and her position is filled by third-year medical student Martha M. Masters (Amber Tamblyn). Cuddy and Masters depart before Season 8; Foreman becomes the new dean of medicine, while Dr. Jessica Adams (Odette Annable) and Dr. Chi Park (Charlyne Yi) join House's team.
House was among the top 10 shows in the United States from its second through fourth seasons. Distributed to 66 countries, House was the most-watched television program in the world in 2008. The show received numerous awards, including five Primetime Emmy Awards, two Golden Globe Awards, a Peabody Award, and nine People's Choice Awards. On February 8, 2012, Fox announced that the eighth season, then in progress, would be its last. The series finale aired on May 21, 2012, following an hour-long retrospective.
In 2011, House, M.D. was the most widely discussed television series on the social media site Facebook.
Production
Conception
In 2004, Shore, Attanasio and Jacobs, pitched the show (untitled at the time) to Fox as a CSI-style medical detective program, a hospital whodunit in which the doctors investigated symptoms and their causes. Attanasio was inspired to develop a medical procedural drama by The New York Times Magazine column, "Diagnosis" written by physician Lisa Sanders, an attending physician at Yale-New Haven Hospital. Fox bought the series, though the network's then-president, Gail Berman, told the creative team, "I want a medical show, but I don't want to see white coats going down the hallway". Jacobs has said that this stipulation was one of the many influences that led to the show's ultimate form. As Shore put it, "We knew the network was looking for procedurals, and Paul Attanasio came up with this medical idea that was like a cop procedural. The suspects were the germs. But I quickly began to realize that we needed that character element. I mean, germs don't have motives." ....
Read more...
Current Featured Quote
House: "Is this hell? An eternity of people trying to convince me to live?"
Cameron: "Who says I'm here to convince you to live?"
―Cameron's hallucination appears in Everybody Dies
More quotes...
Featured Media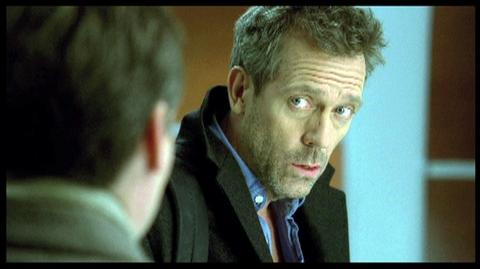 ---
<youtube width="415" height="260">>4cqsfGFP32I</youtube>
---
<youtube width="415" height="260">>9pwCK1LtvXo</youtube>
---
<youtube width="415" height="260">>9RUu-cRyPVQ</youtube>
Featured Poll
Most clueless clinic patient ever?
See past polls...
Trivia
Played the love interest of The Hebrew Hammer Answer...

Episode lists
DVDs
We are devastated to announce the death of Skye McCole Bartusiak (Kids), apparently from the complications of epilepsy at the age of 21.
Another big milestone! Our 5,000th article! True, it's a stub, buy you can all help with that!
The lovely Amanda Leighton is our 1,000th picture file!
Be sure to visit the House Wiki in Spanish!
Now available on Facebook - House M.D. - Critical Cases!
Now available on Google Play - the House MD Wiki app!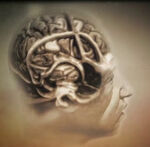 Please contribute your love and knowledge today!




Contribute
To write a new House Wiki article, enter the page title in the box below.
Useful Info
Need help?
Contact an Administrator|Help on Wikia Community
Newsreel
Loading RSS data...
Loading RSS data...
Loading RSS data...
Refresh
·
Read more...
Blogs
Create blog post
Blogs
Many thanks to Nervousbreakdance for their work last month and for picking next month's featured article Eve. It's a bit off the beaten path, but that's exactly what I like about it!  Please help us …

Read more >
See more >