About House, M.D.
House, also known as House, M.D., was a critically-acclaimed American medical drama television series created by David Shore and executively produced by film director Bryan Singer. The Emmy and Peabody award-winning medical drama debuted on the FOX Network on November 16, 2004, and aired its last episode on May 21, 2012.
For eight years the show brought in people from around the globe, bringing intrigue and mystery in the form of unusual medical cases in a vein reminiscent of the mysteries solved by Sherlock Holmes. Furthermore, these cases were the catalyst for the discussion of philosophical and ethical issues and decisions, a lot of which were not left with a clear victor, but all of which revealed more and more of the character of each of the different doctors that comprised the team each year. In the end, while the team didn't completely understand (or appreciate) House's methods fully, the show gives a final hurrah as each of the members walks away with something they realize was the right thing to do after all. Although the mantra "Everybody Lies" is proven over and over again, the concept that "people never change, they only come up with better lies" is tested up until the last moments as the characters (and the show) drive off into an adventure left to the imagination.
Everything is challenged, nothing is sacred, and the most profound revelations of life can be found within the 172 hours of television given over the course of the eight seasons of pill-popping, dripping sarcasm, dark humor, and intelligent storytelling ever to grace the small screen of the living room (or large screen, if that may be the case, but then...everybody lies). This wiki is intended for your perusal to catch up, read, make new or more complete connections on various subject matter, or perhaps relive the funny if outrageous times given to us by actor Hugh Laurie and company.
Enjoy!
Current Featured Article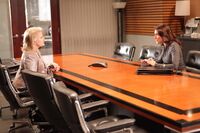 Changes
Changes is a 7th season episode of House and the twentieth episode of the season, which first aired on May 2, 2011. Arlene Cuddy returns and House and Cuddy's jobs are in danger when Arlene threatens to sue the hospital. Cuddy, House and Wilson decide that appeasement is the best course of action, but when they take a conciliatory approach, Arlene's demands for compensation keep escalating. Meanwhile, House and the team treat a recent lottery winner who has reunited with an old girlfriend who Thirteen thinks is just interested in the patient's new found wealth.
Throughout the episode, the characters explore the ability of the other characters to undergo fundamental changes in their personality. Most of their efforts focus on the patient Cyrus, whose lottery winnings seem to give him the greatest hope that his life will change. However, by the end of the episode, it all seems that they have fallen back into old patterns, except for the fact that Cyrus once again seems to have found hope not by looking forward to the future his lottery winnings seem to offer him, but into the past to the one time he was happy. It is left to the viewer to determine if Cyrus will once again find the love he had two decades before.
However, the other character seem to have less luck. Chase has stopped sleeping with several women a week and claims to be happier as a result. Every effort to break his vows come to naught, but by the end of the episode, he has returned to his pattern of meaningless sex. Foreman insists he is not the rage machine he is always made out to be, but his efforts to control his temper turn out to be fruitless despite pharmacological intervention.
The character holding out the most hope is Arlene Cuddy, who believes her daughter's problems forming relationships would come to an end if she would just accept he affection for House despite all his flaws. Knowing that the two care about each other, she hatches a plot that, if it succeeds, will turn both of them against her in a last ditch attempt to drive them back together. However, when House figures out her scheme and she realizes she has failed, he has to admonish both of them that the real problem is that neither of them are willing to admit they made a terrible mistake and that the only chance they have to form a real relationship is with each other.
Recap
A man arrives at a house with flowers. An attractive woman answers, but tries to brush him off. He says he is looking for someone named Jennifer Williams he knew 23 years before, but she just shuts the door on him. The man crosses a name off the list, walks back to his limo and the driver, his cousin, tells him he's wasting his time looking for a past love. All of a sudden, the man collapses and says he can't move his leg. The limo driver calls at the woman to call 911.
House tells the team that the man has partial paralysis, but there doesn't seem to be anything wrong with his brain. Taub reads the chart and realizes the patient just won $42 million in a lottery. He and House argue about if that much money can prevent misery. As they discuss the differential diagnosis, Cuddy comes in to tell House that her mother's lawyer has called threatening to sue the hospital. House orders an environmental scan and medical history and returns to his office to discuss the matter with Cuddy's mother. It turns out that the lawsuit is probably because Cuddy and her mother had a fight because her mother's new hip replacement is making her far less mobile and Cuddy wanted her mother to live with her until she got better. Cuddy reminds House how badly he acted during her case and that the mother insists on dealing with both Cuddy and House. However, House refuses to attend the meeting. ....
Read more...
Current Featured Quote
House: "Is this hell? An eternity of people trying to convince me to live?"
Cameron: "Who says I'm here to convince you to live?"
―Cameron's hallucination appears in Everybody Dies
More quotes...
Featured Media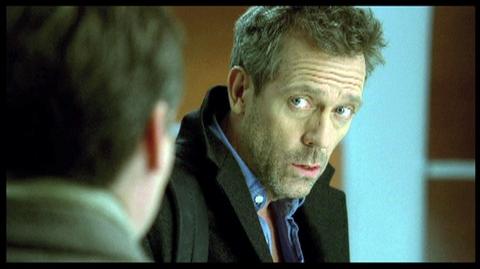 ---
---
---
Featured Poll
Most clueless clinic patient ever?
See past polls...
Trivia
Played the love interest of The Hebrew Hammer Answer...

Episode lists
DVDs
We are devastated to announce the death of Skye McCole Bartusiak (Kids), apparently from the complications of epilepsy at the age of 21.
Another big milestone! Our 5,000th article! True, it's a stub, buy you can all help with that!
The lovely Amanda Leighton is our 1,000th picture file!
Be sure to visit the House Wiki in Spanish!
Now available on Facebook - House M.D. - Critical Cases!
Now available on Google Play - the House MD Wiki app!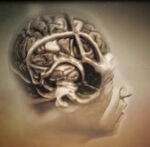 Please contribute your love and knowledge today!




Contribute
To write a new House Wiki article, enter the page title in the box below.
Useful Info
Need help?
Contact an Administrator|Help on Wikia Community
Newsreel
Loading RSS data...
Loading RSS data...
Loading RSS data...
Refresh
·
Read more...
Blogs
Create blog post
Blogs
Well, last month's winner didn't get back to me, so it's up to me again. After randomly flipping through about thirty articles and passing by some good episodes, I finally decided on a patient, Ezra …

Read more >
See more >