Home
Talk

23
4,655pages on
this wiki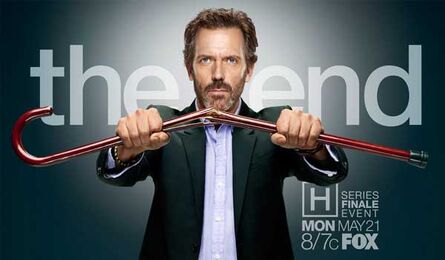 About House, M.D.
House, also known as House, M.D., was a critically-acclaimed American medical drama television series created by David Shore and executively produced by film director Bryan Singer. The Emmy and Peabody award-winning medical drama debuted on the FOX Network on November 16, 2004, and aired its last episode on May 21, 2012.
For eight years the show brought in people from around the globe, bringing intrigue and mystery in the form of unusual medical cases in a vein reminiscent of the mysteries solved by Sherlock Holmes. Furthermore, these cases were the catalyst for the discussion of philosophical and ethical issues and decisions, a lot of which were not left with a clear victor, but all of which revealed more and more of the character of each of the different doctors that comprised the team each year. In the end, while the team didn't completely understand (or appreciate) House's methods fully, the show gives a final hurrah as each of the members walks away with something they realize was the right thing to do after all. Although the mantra "Everybody Lies" is proven over and over again, the concept that "people never change, they only come up with better lies" is tested up until the last moments as the characters (and the show) drive off into an adventure left to the imagination.
Everything is challenged, nothing is sacred, and the most profound revelations of life can be found within the 172 hours of television given over the course of the eight seasons of pill-popping, dripping sarcasm, dark humor, and intelligent storytelling ever to grace the small screen of the living room (or large screen, if that may be the case, but then...everybody lies). This wiki is intended for your perusal to catch up, read, make new or more complete connections on various subject matter, or perhaps relive the funny if outrageous times given to us by actor Hugh Laurie and company.
Enjoy!
Current Featured Article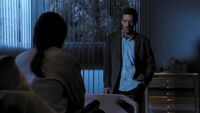 Pilot
Pilot is a 1st season and the series premiere episode of House, which first aired on November 16, 2004. A young kindergarten teacher is brought to the hospital and diagnosed with inoperable brain cancer by Wilson. However, when she doesn't improve with treatment, Wilson seeks out House for another opinion. When House fumbles the initial diagnosis, the patient tires of being a guinea pig just as House feels he has found the right answer. Meanwhile, new hire Eric Foreman tries to get used to working with the world's most difficult diagnostician. Cuddy, frustrated with House's lack of a work ethic, decides to go to extreme measures to get House back into the habit of working in the clinic.
Although the style of this episode sets it apart (which is understandable for a pilot episode), what strikes many fans of the show was how little changed between the pilot and the rest of Season One. In many cases, shows are entirely reworked and recast after they are picked up by a network, but the plot devices, characterizations and casting of each character are entirely consistent not only with Season One, but the rest of the series as well. Although many thought the character of Gregory House was unbelievable for his bad behavior, his behavior not only doesn't improve through most of the series, it often gets worse. As for the others, Cuddy remains the stressed-out manager, Wilson the easygoing best friend, Foreman the ambitious achiever, Cameron the innocent ingenue and Chase the talented slacker.
In March 2012, Robert Sean Leonard who played James Wilson said in an interview that this was still his favorite episode of House. He praised the simplicity of its story and its lack of sensationalist plot elements. He also noted that for most of the episode, House himself seldom appeared, preferring to stay in the background as a shadowy character who was merely talked about by the rest of the cast, who carried the story themselves.
Recap
A school teacher in front of class suddenly begins speaking gibberish and becomes confused. Her panic mounts, and she hastily scribbles the words "Call The Nurse" on the whiteboard before collapsing in a grand mal seizure.
A month later, Dr. James Wilson introduces the teacher's case to his close friend Dr. Gregory House, a diagnostician. House is worried people will think he's a patient because of his limp. When Wilson suggests he wear a lab coat, House tells him he's afraid people will think he is a doctor. House thinks that the patient has a brain tumor, but Wilson asks him to take the case because she's his cousin. Wilson doesn't think it's cancer because she isn't improving with radiation therapy. Wilson reminds him that House has three overqualified doctors working for him that would love to work on the case.
House meets with his diagnostic team and reminds them that "everybody lies". New hire Eric Foreman wonders why House isn't with the patient, but Allison Cameron tells him that House doesn't like meeting patients. At this point, House has stopped thinking it's a tumor. Robert Chase thinks it is an aneurysm or stroke. Cameron thinks it might be mad cow disease. Foreman thinks it might be an encephalopathy, despite a negative blood test. House tells them all to proceed with the appropriate tests.
Lisa Cuddy, the Dean of Medicine, comes looking for House to berate him for not working hard enough, including being six years behind in clinic duty. He says he's going home - he can't be fired because he has tenure and is always at the hospital during his assigned work hours. Cuddy agrees that that he still has a good reputation, but it will go to hell if he doesn't do his job.

....
Read more...
Current Featured Quote
House: "Is this hell? An eternity of people trying to convince me to live?"
Cameron: "Who says I'm here to convince you to live?"
―Cameron's hallucination appears in Everybody Dies
More quotes...
Featured Media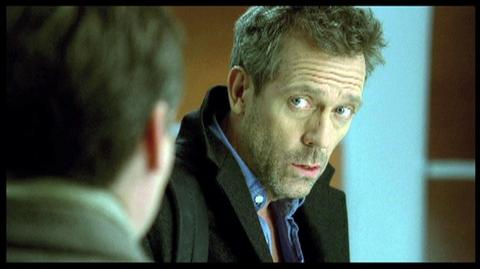 ---
---
---
Featured Poll
Most clueless clinic patient ever?
See past polls...
Trivia
Played the antagonist in all three Back to the Future movies. Answer...

Episode lists
DVDs
We are devastated to announce the death of Skye McCole Bartusiak (Kids), apparently from the complications of epilepsy at the age of 21.
Woohoo! Our 4,000th article!
The lovely Amanda Leighton is our 1,000th picture file!
Be sure to visit the House Wiki in Spanish!
Now available on Facebook - House M.D. - Critical Cases!
Now available on Google Play - the House MD Wiki app!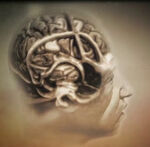 Please contribute your love and knowledge today!




Contribute
To write a new House Wiki article, enter the page title in the box below.
Useful Info
Need help?
Contact an Administrator|Help on Wikia Community
Newsreel
Loading RSS data...
Refresh
·
Read more...
Blogs
Create blog post
Blogs
This month's winner didn't get back to me in time so, exercising my authority as ulimate tyrant of the Wiki, I have flipped through a few articles and decided that Natalie Soellner would make a good …

Read more >
See more >