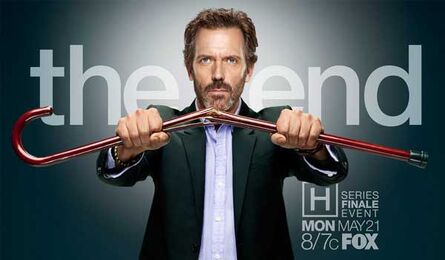 About House, M.D.
House, also known as House, M.D., was a critically-acclaimed American medical drama television series created by David Shore and executively produced by film director Bryan Singer. The Emmy and Peabody award-winning medical drama debuted on the FOX Network on November 16, 2004, and aired its last episode on May 21, 2012.
For eight years the show brought in people from around the globe, bringing intrigue and mystery in the form of unusual medical cases in a vein reminiscent of the mysteries solved by Sherlock Holmes. Furthermore, these cases were the catalyst for the discussion of philosophical and ethical issues and decisions, a lot of which were not left with a clear victor, but all of which revealed more and more of the character of each of the different doctors that comprised the team each year. In the end, while the team didn't completely understand (or appreciate) House's methods fully, the show gives a final hurrah as each of the members walks away with something they realize was the right thing to do after all. Although the mantra "Everybody Lies" is proven over and over again, the concept that "people never change, they only come up with better lies" is tested up until the last moments as the characters (and the show) drive off into an adventure left to the imagination.
Everything is challenged, nothing is sacred, and the most profound revelations of life can be found within the 172 hours of television given over the course of the eight seasons of pill-popping, dripping sarcasm, dark humor, and intelligent storytelling ever to grace the small screen of the living room (or large screen, if that may be the case, but then...everybody lies). This wiki is intended for your perusal to catch up, read, make new or more complete connections on various subject matter, or perhaps relive the funny if outrageous times given to us by actor Hugh Laurie and company.
Enjoy!
Current Featured Article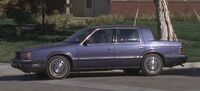 House's car
House's car is a 1988 or '89 Dodge Dynasty, an interesting choice for a man like House, who has been shown to have an affinity, if not an addiction, to extremely fast-moving vehicles. House's choice of such a hum-drum, downright pedestrian vehicle, not noted even at its introduction as a particularly scintillating example of automotive performance excellence, contrasts sharply with his obvious appreciation for fine motorcycles, monster trucks, and even other cars. In fact, House may have bought this car new, thus coinciding with the estimated time of his first meeting with Wilson. It may be that the car has some sentimental attachment due to this fact.
Despite House's rather cavalier attitude towards routine and boring tasks, it is evident that he has kept the car up, as the Dynasty was afflicted with Chrysler's notorious A604 Ultradrive "nightmare" transmission, a plague to Chrysler owners since 1989. It is possible, even probable, that he has had to have the transmission rebuilt several times over the last two decades, an unthinkable investment in a vehicle which would not be worth the price of one such rebuild on today's market.
The Dynasty plays a fairly large role in House's successful attempt to plumb the depths of Thirteen's mysterious absence from the team, miraculously traveling from Princeton to Schenectady and back (with significant side-trips) without displaying any of the mechanical maladies which were doubtless lurking under the hood, ready to pounce at the slightest hint of actually needing to be somewhere important at a specified time. (The Dig)
The Dynasty gave its last full measure in demonstrating House's unhappiness over Cuddy's getting past their relationship, and now rests peacefully in Cuddy's dining room, secure in the knowledge that it has done its duty in soldierly fashion, may it rust in peace. (Moving On)
The Dynasty (or an identical lookalike) makes its triumphant return in Season Eight after Gregory House and Chi Park run a con on the wealthy Jessica Adams to get her to pay for the car's repair while thinking she's doing a favor for the notoriously hard-to-please Park.
The repairs are said to cost $4500, well over double the 2012 market value of the car and frankly a borderline-insane amount to spend on the Dodge. House could have easily gotten a newer and better vehicle for that kind of money, lending credence to the idea that the car holds some special meaning for him beyond its utility as a form of transportation.
The Dodge Dynasty
The Dynasty was introduced by Chrysler in 1987 and was discontinued in 1993. It replaced the Dodge 600, and was itself replaced by the Dodge Intrepid. The original model was produced in the same plant as high-end Chrysler cars, the "Imperial" and the "New Yorker." Unlike other new models of that era, which had a more aerodynamic design, the Dynasty maintained the boxy design of similar models, hoping to appeal to older, more affluent buyers. This design also offered more trunk space. However, it was technologically advanced, featuring options such as digital dashboard display, rear seat headphone jacks and anti-lock brakes. It was powered by a Mitsubishi V-6, one of the few passenger cars that used this engine as most of the available supply was used for minivans. Later years used a Chrysler-designed 3.3 liter V6, Mopar's first clean-sheet V6 design and another well-known mechanical nightmare. The Dynasty was only marketed as a Dodge in the United States - it was marketed by Chrysler in Canada and Mexico. ....
Read more...
Current Featured Quote
House: "Is this hell? An eternity of people trying to convince me to live?"
Cameron: "Who says I'm here to convince you to live?"
―Cameron's hallucination appears in Everybody Dies
More quotes...
Featured Media
Featured Poll
Most clueless clinic patient ever?
See past polls...
Trivia
Played the love interest of The Hebrew Hammer Answer...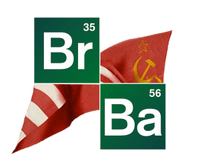 Episode lists
DVDs
We are devastated to announce the death of Skye McCole Bartusiak (Kids), apparently from the complications of epilepsy at the age of 21.
Another big milestone! Our 5,000th article! True, it's a stub, buy you can all help with that!
The lovely Amanda Leighton is our 1,000th picture file!
Be sure to visit the House Wiki in Spanish!
Now available on Facebook - House M.D. - Critical Cases!
Now available on Google Play - the House MD Wiki app!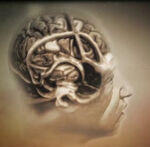 Please contribute your love and knowledge today!




Contribute
To write a new House Wiki article, enter the page title in the box below.
Useful Info
Need help?
Contact an Administrator|Help on Wikia Community
Newsreel
Loading RSS data...
Loading RSS data...
Loading RSS data...
Refresh
·
Read more...
Blogs
Create blog post
Blogs
Neither of the eligible editors got back to me with a choice this month, so it falls back to me. I only had to flip through two articles to find a good one - Carly Forlano. Please help us improve it …

Read more >
See more >