Home
Talk

24
5,106pages on
this wiki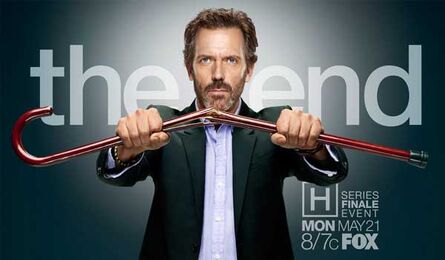 About House, M.D.
House, also known as House, M.D., was a critically-acclaimed American medical drama television series created by David Shore and executively produced by film director Bryan Singer. The Emmy and Peabody award-winning medical drama debuted on the FOX Network on November 16, 2004, and aired its last episode on May 21, 2012.
For eight years the show brought in people from around the globe, bringing intrigue and mystery in the form of unusual medical cases in a vein reminiscent of the mysteries solved by Sherlock Holmes. Furthermore, these cases were the catalyst for the discussion of philosophical and ethical issues and decisions, a lot of which were not left with a clear victor, but all of which revealed more and more of the character of each of the different doctors that comprised the team each year. In the end, while the team didn't completely understand (or appreciate) House's methods fully, the show gives a final hurrah as each of the members walks away with something they realize was the right thing to do after all. Although the mantra "Everybody Lies" is proven over and over again, the concept that "people never change, they only come up with better lies" is tested up until the last moments as the characters (and the show) drive off into an adventure left to the imagination.
Everything is challenged, nothing is sacred, and the most profound revelations of life can be found within the 172 hours of television given over the course of the eight seasons of pill-popping, dripping sarcasm, dark humor, and intelligent storytelling ever to grace the small screen of the living room (or large screen, if that may be the case, but then...everybody lies). This wiki is intended for your perusal to catch up, read, make new or more complete connections on various subject matter, or perhaps relive the funny if outrageous times given to us by actor Hugh Laurie and company.
Enjoy!
Current Featured Article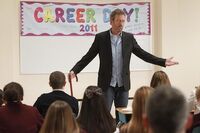 Two Stories
"Two Stories" is a 7th season episode of House which first aired on February 21, 2011. It was directed by Greg Yaitanes. Cuddy's attraction to House has worn a bit thin and when he behaves as usual Cuddy tells him she's fed up with his selfishness. In an attempt to do a good deed, House agrees to attend a career day at an exclusive private school and proceeds to tell various medical stories of questionable accuracy to the children. In the process, House also pokes fun at various cultural references, such as the movie "A Few Good Men" and "Pulp Fiction." However, the experience for everyone involved soon starts to resemble a disaster movie of epic proportions. House winds up in the principal's office with a young couple who want to know about why House's relationship with Cuddy is suffering. However, despite the disaster at career day, House comes out of it with a new appreciation for how important Cuddy is to him. In the middle of all this, the team tries to treat a patient with increasingly severe breathing problems and are hampered by House's distraction with his relationship problems.
This is another episode told in Anachronic Order, as is, not coincidentally, one of the films referred to therein - Pulp Fiction. Although titled "Two Stories", the treatment of the patient forms a third and House's interaction with the students at career day a fourth. However, the real focus of the episode are the two relationships - the further development of Huddy and it's parallel with the young couple Zachary and Colleen. The parallels between the two relationships couldn't be clearer. Both relationships feature a pair of classic overachievers who have actually been attracted to each other for quite some time but have not until now been capable of showing their feelings for each other. Colleen's anger with Zachary perfectly mimics Cuddy's frequent frustration with House and Zachary's stunned silence also mimics House's own speechlessness after Cuddy rakes him over the coals. However, this time Cuddy isn't taking him to task for endangering a patient or embarassing her in front of the whole hospital, she's mad at him for a series of trival offences she believes shows he doesn't take their relationship seriously.
House's interaction with the fifth graders also foreshadows his later bonding with Rachel Cuddy. House has never seemed to have much use for children, often thinking them idiots. However, like many introverts, House finds the children's lack of an internal sensor refreshing compared to the forced social niceties of the adults. House starts out by trying to be overimpressive, being the classic unreliable narrator, but when he lets down his guard and starts being himself, the fifth-graders start becoming more interested in him and what he has to say. When he tries to extricate himself from their clutches, they beg him to stay. 
In the end, House's exploration of Zachary and Colleen's budding relationship gives him the kick he needs to repair his own.
Recap
Two young people are awkwardly trying to kiss when one of the teachers tells them to come with her. They find themselves in the principal's office, where they see House sitting on the detention bench as well.
The scene goes back to three days earlier, where Foreman and House burst in on some university students. House tells them the laptop he has is password protected and he needs them to hack it. Foreman does an environmental scan while House tells them their roommate is very sick. House grabs a sip of one student's drink. When the student stars complaining, House takes a gun and shoots one of the roommates. He then points the gun back at the student who was complaining.
The scene shifts to a time two hours before the detention hall. It turns out House was describing the shooting to a room full of incredulous students at Career Day. One of the students thinks he's lying, but House tells him to prove it. The student comes up with a few good points, one of which is the scene House described is straight out of "Pulp Fiction".
....
Read more...
Current Featured Quote
House: "Is this hell? An eternity of people trying to convince me to live?"
Cameron: "Who says I'm here to convince you to live?"
―Cameron's hallucination appears in Everybody Dies
More quotes...
Featured Media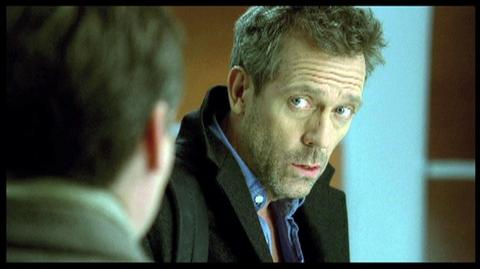 ---
---
---
Featured Poll
Most clueless clinic patient ever?
See past polls...
Trivia
Played the clarinet in a nationally ranked high school marching band Answer...

Episode lists
DVDs
We are devastated to announce the death of Skye McCole Bartusiak (Kids), apparently from the complications of epilepsy at the age of 21.
Another big milestone! Our 5,000th article! True, it's a stub, buy you can all help with that!
The lovely Amanda Leighton is our 1,000th picture file!
Be sure to visit the House Wiki in Spanish!
Now available on Facebook - House M.D. - Critical Cases!
Now available on Google Play - the House MD Wiki app!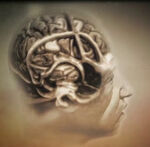 Please contribute your love and knowledge today!




Contribute
To write a new House Wiki article, enter the page title in the box below.
Useful Info
Need help?
Contact an Administrator|Help on Wikia Community
Newsreel
Loading RSS data...
Loading RSS data...
Refresh
·
Read more...
Blogs
Create blog post
Blogs
Well, aparrently, I was the only person registered who did any editing last month, so I'm choosing again! The featured article for November, 2014 is Mirror Mirror. Please help improve it to featured …

Read more >
See more >