Home
Talk

23
4,125pages on
this wiki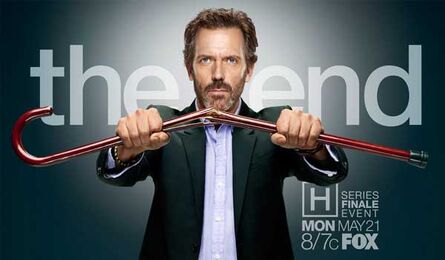 About House, M.D.
House, also known as House, M.D., was a critically-acclaimed American medical drama television series created by David Shore and executively produced by film director Bryan Singer. The Emmy and Peabody award-winning medical drama debuted on the FOX Network on November 16, 2004, and aired its last episode on May 21, 2012.
For eight years the show brought in people from around the globe, bringing intrigue and mystery in the form of unusual medical cases in a vein reminiscent of the mysteries solved by Sherlock Holmes. Furthermore, these cases were the catalyst for the discussion of philosophical and ethical issues and decisions, a lot of which were not left with a clear victor, but all of which revealed more and more of the character of each of the different doctors that comprised the team each year. In the end, while the team didn't completely understand (or appreciate) House's methods fully, the show gives a final hurrah as each of the members walks away with something they realize was the right thing to do after all. Although the mantra "Everybody Lies" is proven over and over again, the concept that "people never change, they only come up with better lies" is tested up until the last moments as the characters (and the show) drive off into an adventure left to the imagination.
Everything is challenged, nothing is sacred, and the most profound revelations of life can be found within the 172 hours of television given over the course of the eight seasons of pill-popping, dripping sarcasm, dark humor, and intelligent storytelling ever to grace the small screen of the living room (or large screen, if that may be the case, but then...everybody lies). This wiki is intended for your perusal to catch up, read, make new or more complete connections on various subject matter, or perhaps relive the funny if outrageous times given to us by actor Hugh Laurie and company.
Enjoy!
Current Featured Article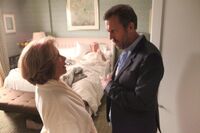 Love is Blind
Love is Blind is an 8th season episode of House which first aired on February 27, 2012 in Canada, and on March 19, 2012 in the United States. It was written by John C. Kelley and directed by Tim Southam. A blind man (Michael B. Jordan) starts suffering from a mysterious illness just before he's about to propose to his girlfriend. As his condition worsens, the team finds a way to save him, but the patient feels that the side effects of the cure would be worse than death. Meanwhile, House's mother will visit the hospital to tell her son some important news. However, House appears to be insistent on avoiding her and a discussion of the past year of his life at all costs. When Wilson thinks she's there to break some very bad news, he makes it clear that he won't put up with House's behavior any longer. House finally goes to see his mother, but finds something that both strikes him silent but ties his life together.
Karolina Wydra reappears as Dominika Patrova
This was one of the most anticipated episodes of the series because it promised to answer questions about House's background, and indeed it didn't hold back during the cathartic scene when House and his mother reveal they've always known each other's secrets, but had the good sense to keep them to themselves. However, American fans were ironically kept waiting for a further three weeks whent that year's Daytona 500 was delayed and pre-empted the broadcast. 
Athough the patient is often treated as a sideshow to the main event, he once again represents a part of House - he has to make the same choice House did in Three Stories. However, unlike House, the event strengthens his relationship with his estranged girlfriend instead of destroying it.
The appearance of comedy legend Billy Connolly also gives the writers an opportunity to play up the comic relief. Not only is Connolly given an opportunity to spread his wings, a time consuming and expensive hallucination sequence allows us to see a little more into Park's personality.
Recap
A man is buying an engagement ring and as he goes to leave, it is clear he is blind. He leaves the store and easily makes his way to an intersection, but while waiting for the light, the beeping noise that guides him seems to him to become louder and louder. He stumbles into traffic and gets confused by the increasingly loud traffic noises. He finally scrambles to safety, but the noises surrounding him are so loud to him, a passerby who tries to help him can't get him to understand him.
....
Read more...
Current Featured Quote
House: "Is this hell? An eternity of people trying to convince me to live?"
Cameron: "Who says I'm here to convince you to live?"
―Cameron's hallucination appears in Everybody Dies
More quotes...
Featured Media
---
---
---
Featured Poll
Most clueless clinic patient ever?
See past polls...
Trivia
Played the antagonist in all three Back to the Future movies. Answer...

Episode lists
DVDs
June Squibb robbed at the Oscars! What will it take for a House cast member to win a major acting award!?
Woohoo! Our 4,000th article!
Be sure to visit the House Wiki in Spanish!
Now available on Facebook - House M.D. - Critical Cases!
Now available on Google Play - the House MD Wiki app!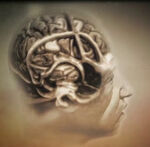 Please contribute your love and knowledge today!




Contribute
To write a new House Wiki article, enter the page title in the box below.
Useful Info
Need help?
Contact an Administrator|Help on Wikia Community
Newsreel
Loading RSS data...
Refresh
·
Read more...
Blogs
Create blog post
Blogs
I would like to thank everyone, editors and visitors, who have dropped by the House Wiki in the last couple of weeks.  Our daily edits average about 20 and, more importantly, our daily visitors are i…

Read more >
See more >