Home
Talk

23
4,804pages on
this wiki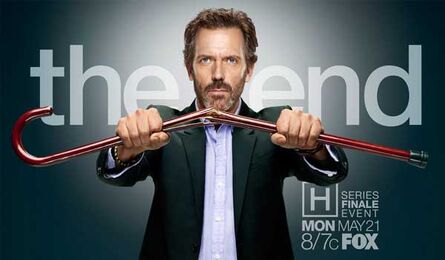 About House, M.D.
House, also known as House, M.D., was a critically-acclaimed American medical drama television series created by David Shore and executively produced by film director Bryan Singer. The Emmy and Peabody award-winning medical drama debuted on the FOX Network on November 16, 2004, and aired its last episode on May 21, 2012.
For eight years the show brought in people from around the globe, bringing intrigue and mystery in the form of unusual medical cases in a vein reminiscent of the mysteries solved by Sherlock Holmes. Furthermore, these cases were the catalyst for the discussion of philosophical and ethical issues and decisions, a lot of which were not left with a clear victor, but all of which revealed more and more of the character of each of the different doctors that comprised the team each year. In the end, while the team didn't completely understand (or appreciate) House's methods fully, the show gives a final hurrah as each of the members walks away with something they realize was the right thing to do after all. Although the mantra "Everybody Lies" is proven over and over again, the concept that "people never change, they only come up with better lies" is tested up until the last moments as the characters (and the show) drive off into an adventure left to the imagination.
Everything is challenged, nothing is sacred, and the most profound revelations of life can be found within the 172 hours of television given over the course of the eight seasons of pill-popping, dripping sarcasm, dark humor, and intelligent storytelling ever to grace the small screen of the living room (or large screen, if that may be the case, but then...everybody lies). This wiki is intended for your perusal to catch up, read, make new or more complete connections on various subject matter, or perhaps relive the funny if outrageous times given to us by actor Hugh Laurie and company.
Enjoy!
Current Featured Article
Natalie Soellner
Natalie Soellner is an overweight young girl in the episode Joy to the World. She is portrayed by actress B.K. Cannon.
Medical History
Natalie has always been of above average weight and her body mass index is in the upper percentiles of her age group and peer group. She started puberty one year previously and it was accompanied by changes in behavior where she became less compliant and more sullen and uncooperative with her parents. However, she maintains high grades and does volunteer work as a food server for the homeless in her spare time.
Case History
Natalie is a sixteen year-old overweight high school student and the victim of frequent bullying, although she is an excellent student and a frequent volunteer. At the school Christmas show, she develops dizziness, has visual hallucinations, starts vomiting and collapses, although she remains conscious.
After admission to the Princeton-Plainsboro Teaching Hospital, she is found to have the start of liver failure as well. Dr. Cuddy referred the case to Dr. House. The initial differential diagnosis was Dr. Kutner's suggestion of Wilson's disease, but her ceruloplasmin was normal. Dr. Hadley suggested alcohol abuse, but Dr. Taub noted a 16 year old with alcoholism that severe would have been noticed by her teachers or parents. However, Dr. House believes her classmates probably deliberately drugged her. Dr. Kutner notes that the teachers had already asked the classmates, but instructs Dr. Kutner to question them again.
Thirteen: "Do you think the kids slipped her something? Their teachers grilled them."
House: "When do teachers ever know how to motivate their students?"
— House, on his doubts about the teachers getting the truth from Natalie's classmates

Dr. Kutner enlists the assistance of Dr. Chase who gets the classmates together in the surgical suite. He pressures them by telling them Natalie's liver is failing and she might need a transplant. Sure enough, some of the kids in the choir do admit secretly giving her a hallucinogenic mushroom, which are being kept in Simon's locker. Dr. Kutner and Dr. Taub goes to search Simon's locker and Natalie's as well. Dr. Kutner finds the mushrooms in Simon's locker. The search of Natalie's locker reveals a large bottle of Tylenol — an over-the-counter painkiller than can cause liver failure — raising the possibility of a suicide attempt.
....
Read more...
Current Featured Quote
House: "Is this hell? An eternity of people trying to convince me to live?"
Cameron: "Who says I'm here to convince you to live?"
―Cameron's hallucination appears in Everybody Dies
More quotes...
Featured Media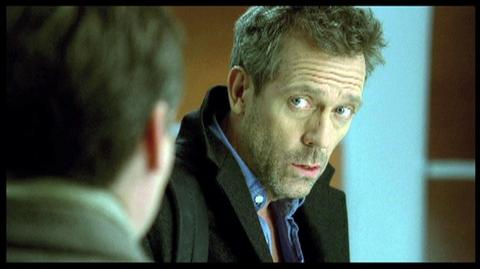 ---
---
---
Featured Poll
Most clueless clinic patient ever?
See past polls...
Trivia
Your humble administrator was reading the NYT Magazine "Diagnosis" column (which inspired the creation of the series) and finally got one of the medical mysteries right! So other House fans, what causes extremely low blood sugar levels in a patient that remains conscious and has recently eaten? Answer...

Episode lists
DVDs
We are devastated to announce the death of Skye McCole Bartusiak (Kids), apparently from the complications of epilepsy at the age of 21.
Woohoo! Our 4,000th article!
The lovely Amanda Leighton is our 1,000th picture file!
Be sure to visit the House Wiki in Spanish!
Now available on Facebook - House M.D. - Critical Cases!
Now available on Google Play - the House MD Wiki app!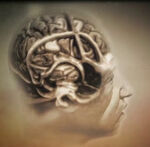 Please contribute your love and knowledge today!




Contribute
To write a new House Wiki article, enter the page title in the box below.
Useful Info
Need help?
Contact an Administrator|Help on Wikia Community
Newsreel
Loading RSS data...
Refresh
·
Read more...
Blogs
Create blog post
Blogs
Well, last month's winner didn't get back to me, so it's my choice again. After using my highly scientific method of randomly flipping through pages, I stumbled upon Known Unknowns, a key episode in …

Read more >
See more >