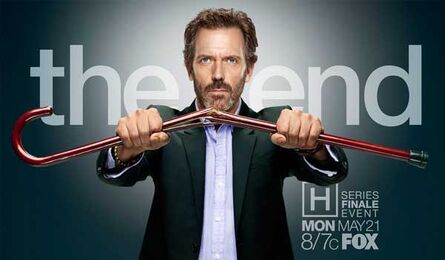 About House, M.D.
House, also known as House, M.D., was a critically-acclaimed American medical drama television series created by David Shore and executively produced by film director Bryan Singer. The Emmy and Peabody award-winning medical drama debuted on the FOX Network on November 16, 2004, and aired its last episode on May 21, 2012.
For eight years the show brought in people from around the globe, bringing intrigue and mystery in the form of unusual medical cases in a vein reminiscent of the mysteries solved by Sherlock Holmes. Furthermore, these cases were the catalyst for the discussion of philosophical and ethical issues and decisions, a lot of which were not left with a clear victor, but all of which revealed more and more of the character of each of the different doctors that comprised the team each year. In the end, while the team didn't completely understand (or appreciate) House's methods fully, the show gives a final hurrah as each of the members walks away with something they realize was the right thing to do after all. Although the mantra "Everybody Lies" is proven over and over again, the concept that "people never change, they only come up with better lies" is tested up until the last moments as the characters (and the show) drive off into an adventure left to the imagination.
Everything is challenged, nothing is sacred, and the most profound revelations of life can be found within the 172 hours of television given over the course of the eight seasons of pill-popping, dripping sarcasm, dark humor, and intelligent storytelling ever to grace the small screen of the living room (or large screen, if that may be the case, but then...everybody lies). This wiki is intended for your perusal to catch up, read, make new or more complete connections on various subject matter, or perhaps relive the funny if outrageous times given to us by actor Hugh Laurie and company.
Enjoy!
Current Featured Article
It's a Wonderful Lie
It's a Wonderful Lie is a 4th season episode of House that first aired on January 29, 2008. It is a Christmas episode. House has seemingly met his match when he treats a woman and her young daughter and they insist on being honest with each other. However, when the mother's case appears hopeless, House pulls off a Christmas miracle. When Kutner suggests a Secret Santa, House decides to both test the cohesion of his team and get a bonus for himself.
Once again, the series turns back to it's main theme. As in Paternity. we have an adopted child whose adopted parent refuses to tell them the truth. Unlike Paternity however, the child hasn't figured out the truth yet.
When we compare this episode to the following season's key episode, Birthmarks, this theme - the main theme behind the credo Everybody lies, comes into sharp focus. In Paternity, the 17 year old Dan has figured out, without his parent's help, that he's adopted. In Birthmarks, we learn that 12-year-old Gregory House has also figured out that his "father" isn't his biological father. Here, 11-year-old Jane is still oblivious to the fact despite the clue that gives it away to House, who figures out the relationship in all three cases and faces denial and evasion all three times.
In retrospect, House is desperately trying to convince Maggie to avoid the fate he suffered, finding out the one "big lie". He manages this when he seems to find a mother-daughter pair that seems to defy his credo, and when he sees the direct effect of what brutal honesty brings to a relationship. In Daddy's Boy, he makes the same observation of his putative father - a person with an insane moral compass that won't let them lie about anything; a fine quality in a police witness, but a lousy one in a dad. When House does find out about the big lie, it drives a permanent wedge between the two men as House realizes his father isn't nearly as honest as he seemed to be.
Even the clinic patient gets in on the act, telling House that she hasn't revealed to her own mother that she works as a prostitute. She realizes that although the truth would make her "righteous" (a wonderful religious allusion) that it would also deeply hurt her mother and that the grace of God isn't worth the cost. Even more ironically, she appears at the end of the episode as the Virgin Mary, turning the tables on House by misleading him as to her own sexual limits, only to let him off the hook.
In the sub-plot, House becomes upset that the creativity of his new team has been stifled by their new found job security and works to manipulate them into distrust. However, he finds his new team up to the challenge and although the manipulation works, the team unites instead showing them to be very much House's equals in this regard.
Recap
A young girl is climbing a rock wall while her mother Maggie belays her. The girl slips, but her mother has a hold of the rope. However, all of a sudden, the mother can't hold onto the rope anymore and the daughter drops to the floor. They realize the daughter has a broken arm, but the mother is no longer able to move her hands.
Taub is explaining to the rest of the team that the patient has been to several doctors who haven't been able to figure out what is wrong with her hands. House comes in and tears down the Christmas decorations. Kutner denies it was him who put up the decorations, but House figures out it was him by process of elimination. Kutner then asks to hold a Secret Santa. Thirteen tells House that it's unlikely the patient is lying as her own mother died of breast cancer without telling her about her illness and she was determined not to do that to her own daughter. House tells them to MRI the patient's chest to look for breast cancer despite the patient's preventative double mastectomy and then goes to speak to the daughter about her mother's drug use. The daughter denies the mother uses anything stronger than marijuana. House cross-examines the daughter about lying when the daughter denies ever doing it. House is surprised by the daughter's candor, however, when she is able to tell him that her mother has sex on her stomach to stop her various lovers from staring at the scars from her mastectomy.
....
Read more...
Current Featured Quote
House: "Is this hell? An eternity of people trying to convince me to live?"
Cameron: "Who says I'm here to convince you to live?"
―Cameron's hallucination appears in Everybody Dies
More quotes...
Featured Media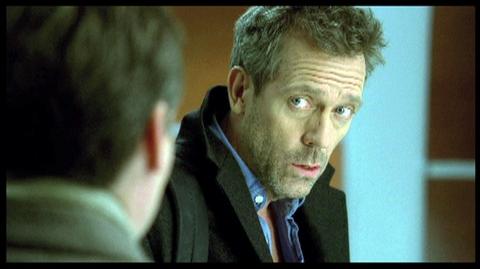 Featured Poll
Most clueless clinic patient ever?
See past polls...
Trivia
Played the love interest of The Hebrew Hammer Answer...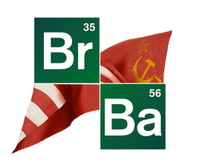 Episode lists
DVDs
We are devastated to announce the death of Skye McCole Bartusiak (Kids), apparently from the complications of epilepsy at the age of 21.
Another big milestone! Our 5,000th article! True, it's a stub, buy you can all help with that!
The lovely Amanda Leighton is our 1,000th picture file!
Be sure to visit the House Wiki in Spanish!
Now available on Facebook - House M.D. - Critical Cases!
Now available on Google Play - the House MD Wiki app!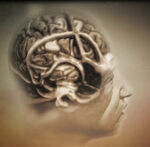 Please contribute your love and knowledge today!




Contribute
To write a new House Wiki article, enter the page title in the box below.
Useful Info
Need help?
Contact an Administrator|Help on Wikia Community
Newsreel
Loading RSS data...
Loading RSS data...
Loading RSS data...
small>Refresh</small>] · Read more...
Blogs
Create blog post
Blogs
Thank you to RamblerReb, our resident automobile expert and long time contributor. Not only did he save a few articles from vandalism last month (and received Instant Karma), he made the choice for o…

Read more >
See more >
Ad blocker interference detected!
Wikia is a free-to-use site that makes money from advertising. We have a modified experience for viewers using ad blockers

Wikia is not accessible if you've made further modifications. Remove the custom ad blocker rule(s) and the page will load as expected.