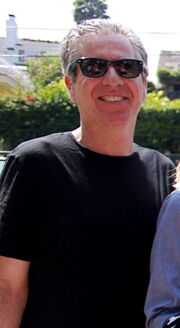 Daniel "Dan" Attias
, has directed eight episodes of House:
Attias has directed episodes of almost fifty series, including Miami Vice, Sledge Hammer! 21 Jump Street, Jake and the Fatman, Picket Fences, Melrose Place, Beverly Hills 90210, Dr. Quinn Medicine Woman, and many others. He was nominated for an Emmy for his work on Entourage, and two Directors Guild awards for his work on The Sopranos.
Ad blocker interference detected!
Wikia is a free-to-use site that makes money from advertising. We have a modified experience for viewers using ad blockers

Wikia is not accessible if you've made further modifications. Remove the custom ad blocker rule(s) and the page will load as expected.